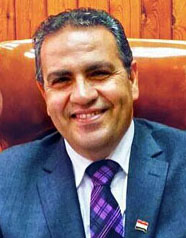 Welcome to the Mansoura University, where we are deeply committed to our mission as a public university. Across campus, we are united in a common purpose: to work side by side to discover and share new knowledge and to prepare the next generation of leaders to help solve our world's most pressing problems. Our passion for this mission makes Mansoura University a truly special place, and it motivates us to provide our students with opportunities to learn and grow matched by few other international universities.
We are an internationally ranked university, one of the top 100 universities established less than 50 years according to higher times ranking, also the in best universities in Africa Our students are the emerging leaders who will help shape tomorrow's world. Over 100,000 undergraduates – including more than 10,000 PhDs – have applied their Mansoura University advantage to enhance society, the environment and economies.
Generations of students, staff and alumni have built our reputation, and I am confident that UQ people of today and tomorrow will add to this reputation in the future.
The main campus located in Mansoura city that comprises of more than 15 faculties on campus and also four faculties off campus, enabling us to commit to our mission as the strength of our reputation will not only benefit future students, but also the boundless global community that will gain from Mansoura University's knowledge leadership.
Mansoura University's academic and career opportunities are balanced with a campus lifestyle that is second-to-none in Egypt, with a great array of sporting, cultural and social choices. All of these elements – outstanding teaching, scholarships, support, flexibility and choice in programs and extra-curricular benefits – come together to create Mansoura University advantage.
I thank you for visiting our University, and I welcome you to explore all Mansoura University has to offer.
Prof. Mohamed Elkenawy
President of Mansoura University