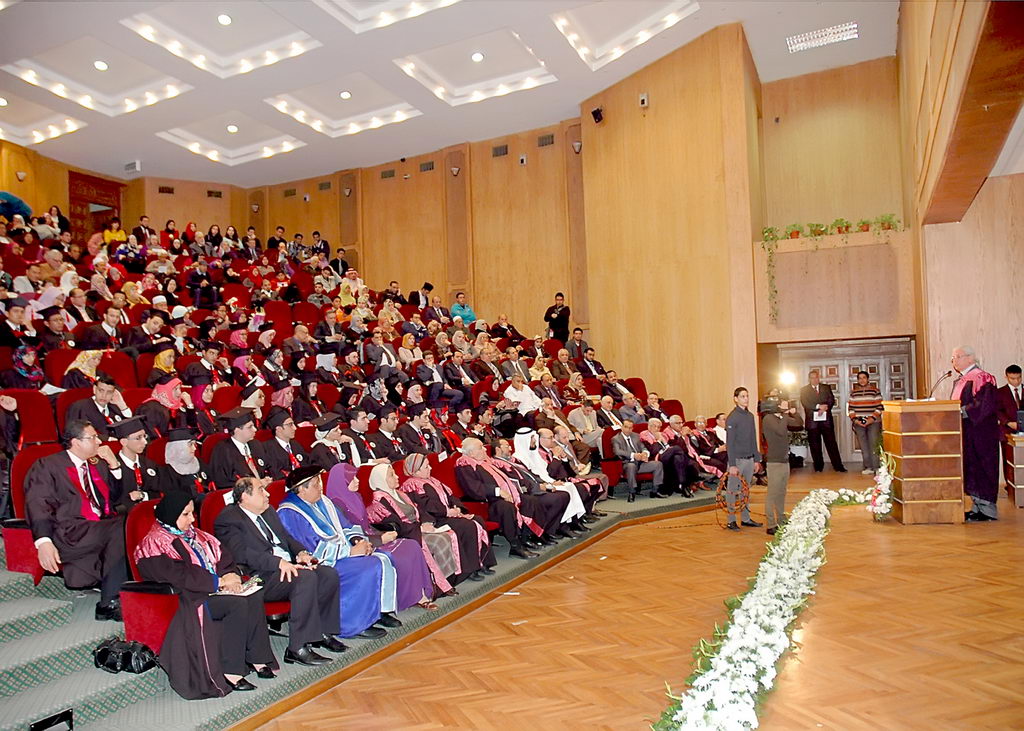 Mansoura University represented by Prof. Al-sayed Abd El-Khaleq celebrated on Thursday 7/2/2013 the graduation of 48 students the first class of Manchester Programme for medical education which includes 19 Egyptian, 20 Malaysian, and 9 Saudi doctors.
In his speech to the graduates, Prof. Al-sayed Abd El-Khaleq asserted on the University pride of this Programme enhancing continuing scientific research. Prof. Al-Saeed abd El-Hady the director of the programme presented how the programme started and the awards the programme's students were awarded in a number of international conferences.
A number of staff members attended the celebration including the vice- president for graduate studies and research affairs, some of the previous presidents of the university, the previous deans of faculty of medicine, the Saudi cultural attaché, the Malaysian cultural attaché, and students' parents and families from Saudia, Malaysia, and Egypt.