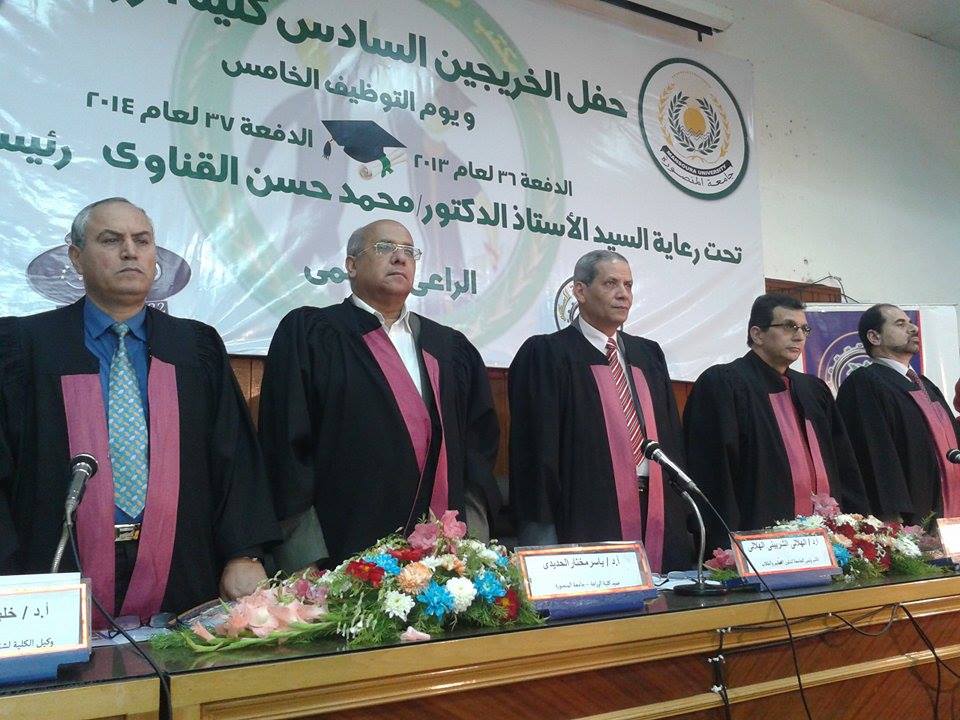 The sixth Graduation ceremony for students of the Faculty of Agriculture was held on Wednesday, 8/4/2015 for class of 36 in 2013 and class of 37 in 2014 in the presence of Prof. / Hilali Alsherbeny- Vice President for Education and Student Affairs , Prof. / Yasser Alhdidy - Dean of the faculty and all Faculty vice dean Prof. / Adel Hassan , Prof. / Khalil El-Shahat , Prof. / Yasser Shabana and the guest of honor of the ceremony Mr./ Mohammed Mahmoud Hafez the head of sugar Company.
Prof. / Yasser Alhdidy praised that the faculty graduates and said they are eligible to exit to the labor market and serve the nation and elevate it.
Prof. / Hilali added that the Faculty of Agriculture is one of the colleges that have the leadership in scientific research and the graduates of the College are the hope and future for renaissance of Egypt represented in Land Reclamation and the expansion of the agricultural area, because the one who don't have his food don't not have a future.