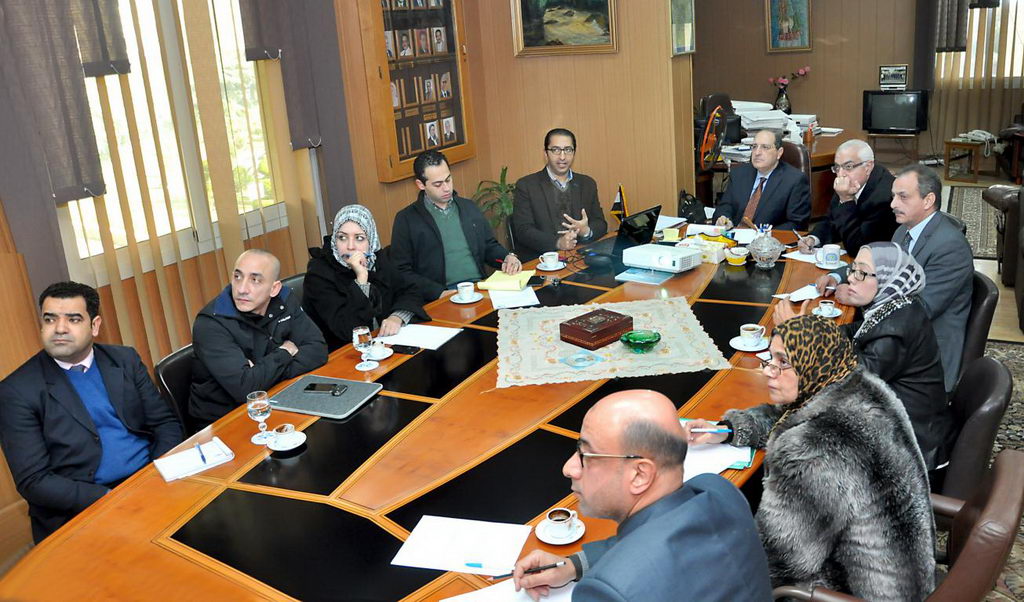 On Saturday 14th January 2017, and under the auspice of prof/ Mohamed Kenawy – president of Mansoura University, both prof/ Ashraf Abd Al Basset – vice- president for education and students' affairs, and prof/ Ashraf Sweilam- vice- president for graduate studies and research affairs, held a meeting with the organized committee of Mansoura international conference " scientific research and technological innovation", to discuss the Preliminary arrangements of the conference, and the details of the organization process by the post graduate sector in the period from 7-9 march 2017.
The conference comes within the university's strategy to develop the scientific production, and increase cognitive volume of production and ways of international cooperation, and to map how creativity and industry opportunities for the commercialization of scientific research outputs.
The conference will discuss variable issues, as the strategy of innovation enhancement and scientific research, the international cooperation, innovation and scientific research at the Egypt's vision 2030, employing the scientific research in the industrial applications, supporting the research projects and innovation activities, and ethics of scientific research.