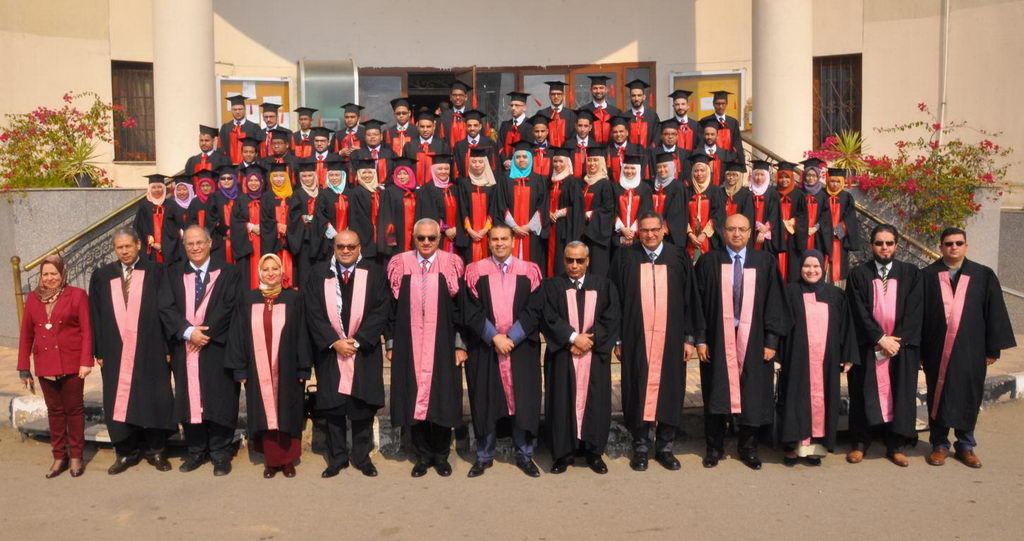 On Wednesday 1st February 2017, Faculty of Medicine Mansoura University, celebrated the graduation of the sixth installment of international students, included 47 expatriates of various nationalities, 13 Palestinians, 2 Syrian, 32 Malaysian addition to an Iraqi students stage masters.
The ceremony was attended by prof/ Mohammed Kenawy, President of the University, prof/ Zaki Zidan - Vice President for Community Service and environmental development affairs, prof/ Ashraf Abdel Basset - vice-president for education and students' affairs, prof/ Mohammad Khalid Alazar - cultural attaché of the Embassy of Palestine in Cairo, and a number of parents.
Through the word of parents, Dr. Nour Al din Nassar, expressed his happiness as he graduated from the Faculty of Medicine at Mansoura University in 1985 and today his son graduated from the same Faculty in 2017.
Prof/ Kenawy, congratulated all graduates who have spent six years of effort and perseverance to receive the flag from the Faculty of Medicine.
He pointed out that the faculty of Medicine was the first that received international students. In 2007 received 70 students, and by the University's efforts the number of arrivals during the year 2015 to 2016 to 2175 phase bachelors and 1924 student phase of Graduate Studies