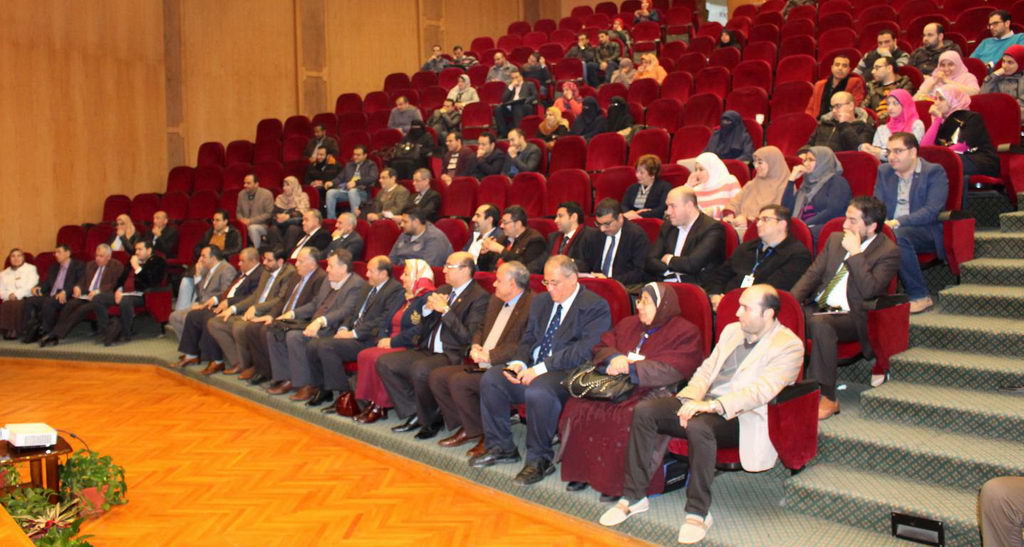 Prof/ Mohamed Kenawy- president of Mansoura University opened the sixth Cardiology international conference, organized by the cardiovascular department - faculty of medicine and held on 1st - 2nd February 2017 at Mahdi Alpsosy Hall - Children's Hospital.
In the presence of prof/ Zaki Zidan – vice- president for Community Service and Environmental Development affairs , prof/ Saeed Abd Alhadi - Dean of the Faculty of Medicine, prof/ Mahmoud Yousef - Head of Cardiology Department.
A set of foreign and Egyptian professors discoursed at the conference.
The conference started with a presentation by Prof/ Mahmoud Yousef, about the establishment of the department, the staff members and the provided medical services.
The conference discussed everything new in how to treat blockages of the coronary arteries by 40 scientific lectures in addition to five workshops to train a new generation of doctors to various interventional and non-interventional heart examinations.
Prof/ Mohammed Kenawy – praised the performance of the centers', and hospitals' managers, and gave his thanks for faculty members and nursing staff of the Faculty of Medicine at their efforts in order to treat patients from Dakahlia and neighboring provinces.
stressing that the faculty of Medicine is the crown jewel in Mansoura University world, wishing everyone to make more efforts for the elevation of Egypt and helping patients from sons of the homeland and Arab brothers.