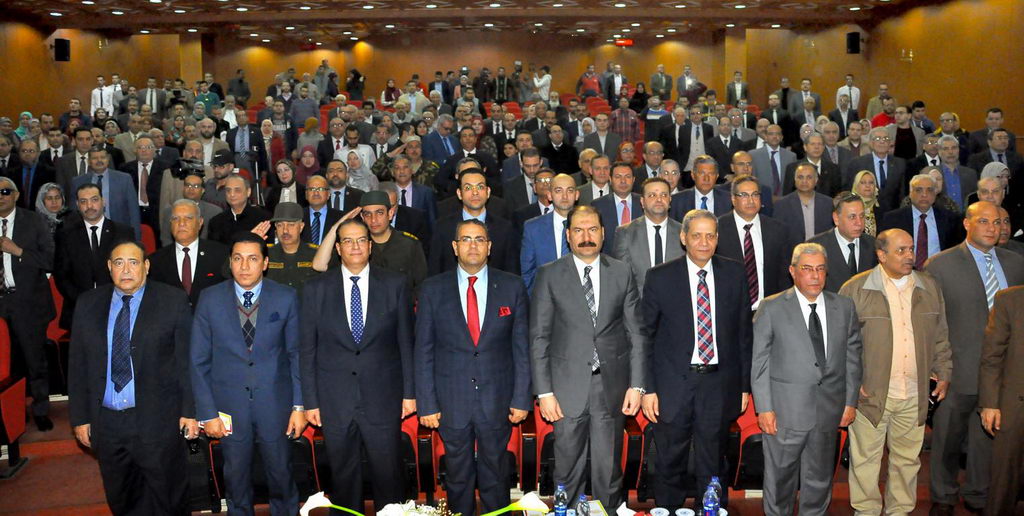 On Wednesday 1st march 2017, a ceremony was organized by Mansoura University to celebrate Case No. 500 for liver transplantation program - Gastrointestinal Surgery Center.
With the presence of prof/ Mohammed Kenawy - President of Mansoura University, and attended by the ex- ministers, ex- governors, the university's vice- presidents, and a set of staff members.
prof/ Mohamed Abd Alwahab – program supervisor, presented about the historical stages of the evolution of Gastroenterology Center at the University of Mansoura, the research production, the number and nature of performed operations, statistics for patients' number, referring to the team work of the Liver Transplant Center and the reasons for Liver transplantation, conditions to be met by the donor, standards and approval of the liver transplantation.

Prof/ Mohammed Alshopry - pointed out the role of the university in supporting the Liver transplantation project, by sending doctors for a number of international universities to transfer the experience of liver transplantation, stressing the need to train more doctors to perform these operations, in addition to increasing the number of operating rooms.
Prof/ Kenawy gave his thanks for all, asked all for the best and wished to have a specialized liver transplantation center inside the university.