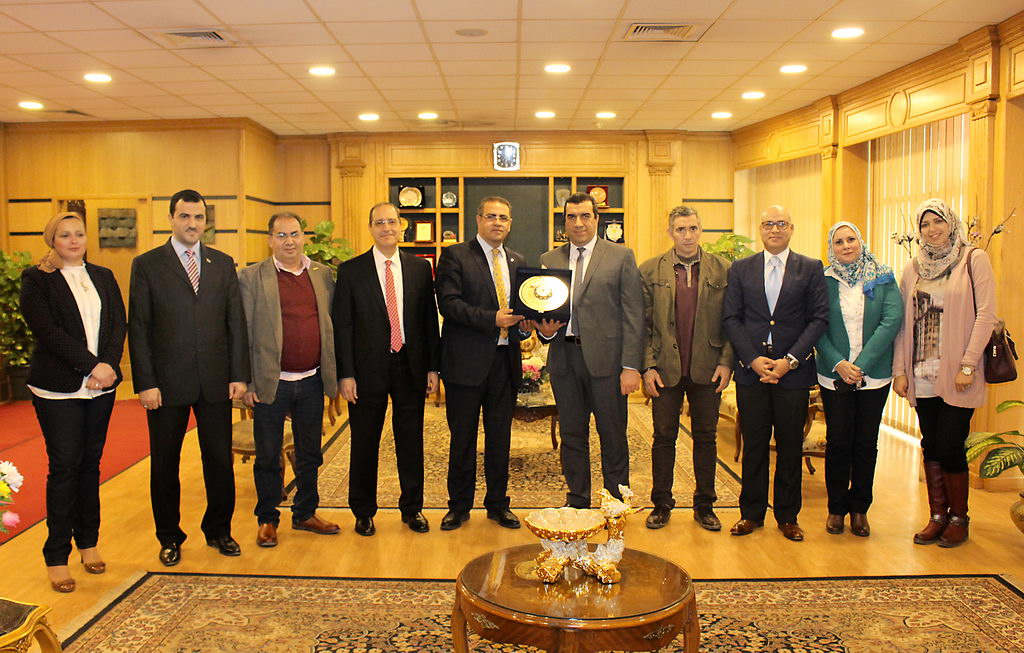 On Wednesday 22nd February 2017, Prof/ Mohammed Kenawy President of Mansoura University, received Professor Khaled Hosseini, a professor of accounting and financial management at the University of Portsmouth, England, to discuss cooperation in the field of management science and business, and the transfer of expertise through the exchange of faculty members and the development of academic programs and new scientific ensures keep up with modern sophistication.
Professor/ Khaled Hosseini, presented the possible cooperation ways between Mansoura University and the University of Portsmouth, especially in the field of administrative sciences and humanities, and the development of joint Master programs and the cooperation of research and exchange of scientific visits on a regular basis to promote the level of education and research at the Faculty of Commerce and related disciplines.

Prof/ Kenawy pointed out the importance of cooperation with international universities to develop educational and research process within the university, transferring the outstanding scientific expertise and taking advantage of Egyptian professors abroad.