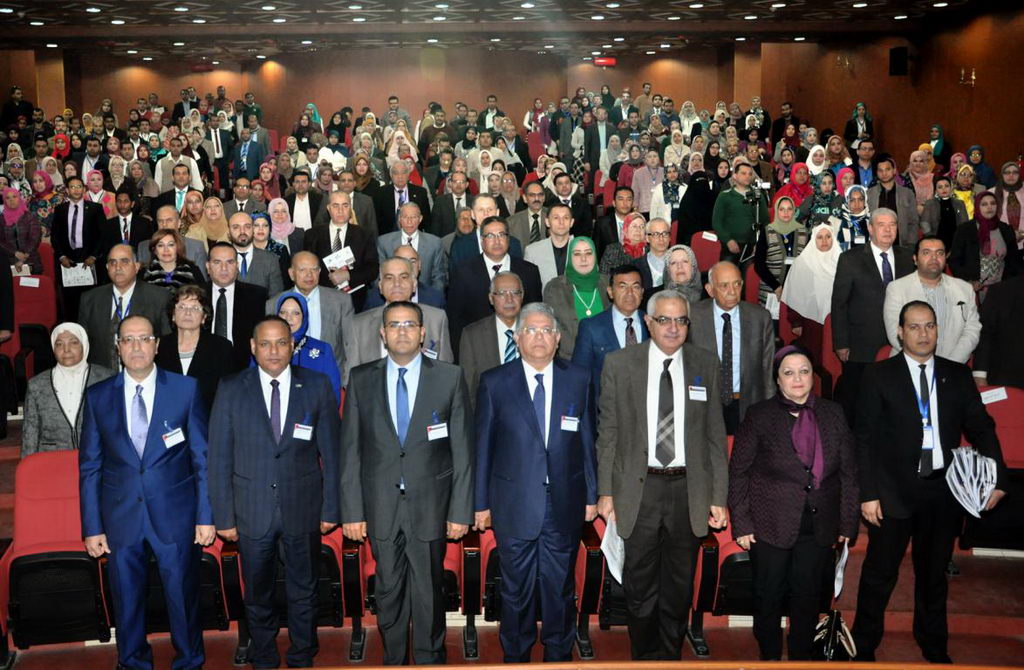 On 7th March 2017, and under the auspice of prof/ Khalid Abd Alghafar – Minister of Higher Education and prof/ Mohamed Kenawy – president of Mansoura university, started the activities of the international conference "scientific research and technological innovation" - Mansoura University in the period from 7-9 march 2017.
With the presence of university vice- presidents and a set of staff members, in addition to 450 researcher from different Arab and foreign countries.
The conference presents 13 scientific session for researchers and two sessions to present ideas and innovative research for bachelor students.
Prof/ Mohammed Kenawy, pointed out that the conference comes within the framework of the university's strategy to develop the scientific production, increasing the knowledge production and ways of international cooperation in addition to technological innovation at the scientific research fields to make opportunities for the commercialization of scientific research outputs.