French Ambassador Honors a Professor at the Faculty of Medicine - Mansoura University
Post 20 December 2017
Hits:

1513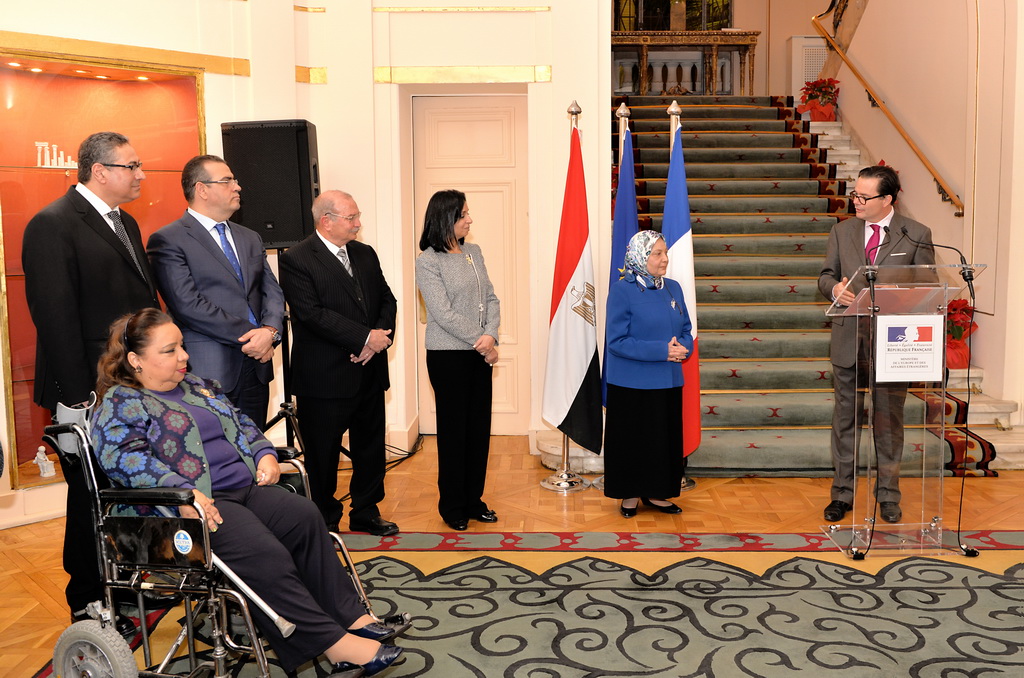 In a ceremony attended by prof/Mohamed Kenawy - President of Mansoura University at the French Embassy in Cairo.
The French ambassador in Cairo, honored prof/ Farha El-Shennawy - Professor of Immunity- Faculty of Medicine, Vice-President of Mansoura University, and the Rapporteur of the National Council of Women in Dakahlia.

The honor comes in the light of the efforts made by Prof/ Farah during the joint cooperation between the Egyptian and French sides in the fields of medical, research, cultural and social.
The French ambassador stressed that the honor was not only for excellence at the scientific level, but also for excellence at all levels, as prof/ Farah was highly distinguished as a professor in immunology and in the academic and research field. It also extended its distinction in the social field and attention to the affairs of Egyptian women

For her part prof/ Farah expressed her great happiness in this honor and gave her great thanks and gratitude to the Embassy and the French government for this honor.

She thanked the Faculty of Medicine, the University administration and all its professors from Egypt and France at all stages of her life.
She also thanked the French Cultural Center for its support to the researchers to obtain distinguished scholarships for study in France and thanked her family for their continued support.