The 5th International Conference of Mansoura Ophthalmic Center "Mansoura- Spain"
Post 28 January 2018
Hits:

964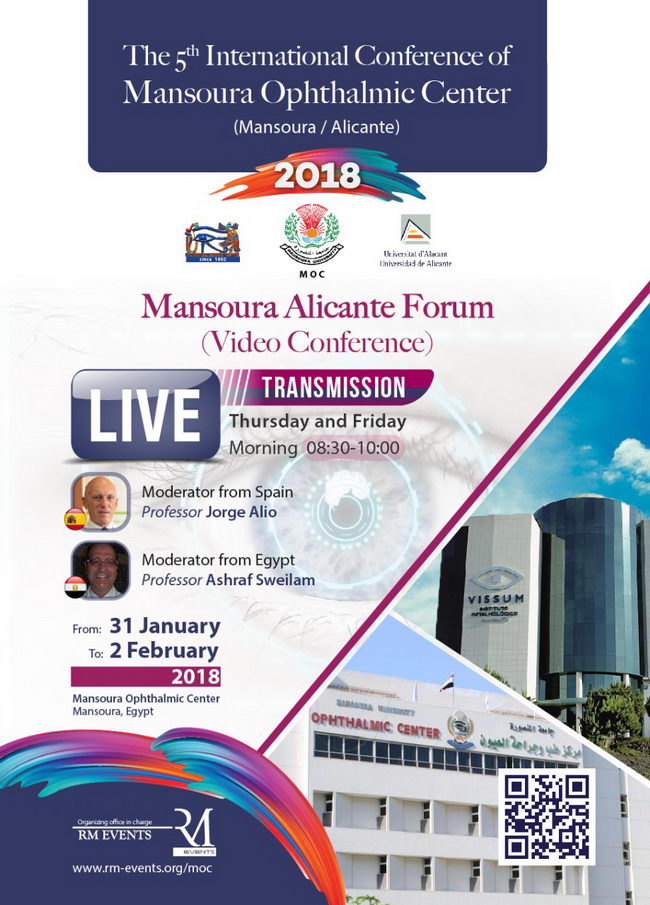 Under the patronage of prof/ Mohamed Kenawy – President of Mansoura University, and prof/ Ashraf Sweilem - Vice President for Graduate Studies and Research Affairs.
Mansoura Ophthalmic Center, organizes the 5th International Conference "Mansoura –Alicante forum" in the period from 31st January to 2nd February 2018.
The conference includes a live transmission "video conference" from Alicante Institute of Ophthalmology - Spain, as a part of the scientific co-operation between the two universities.
The conference includes training courses, live transmission, seminars and workshops.
A set of Egyptian Ophthalmology professors, and the chief of the Nigerian Ophthalmological society will discourse.