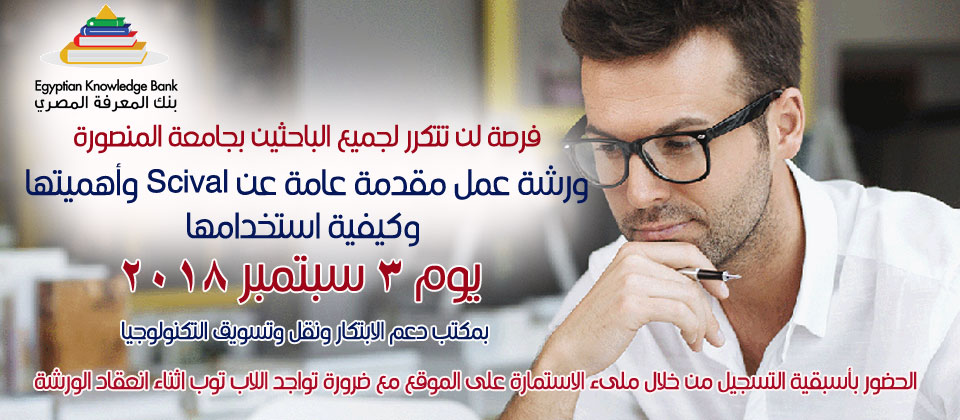 The Technology Innovation Commercialization Office, organizes a work shop on "General Introduction for Scival, Importance and How to Use".

On Monday 3rd September 2018, 12 pm at the training hall - The technology innovation commercialization office – second floor - central library.

Note that attendance is with laptop and according to precedence of registration through the online form.