Graduation Ceremony of the 6th batch of Mansoura Manchester program for medical education
Post 29 January 2018
Hits:

1461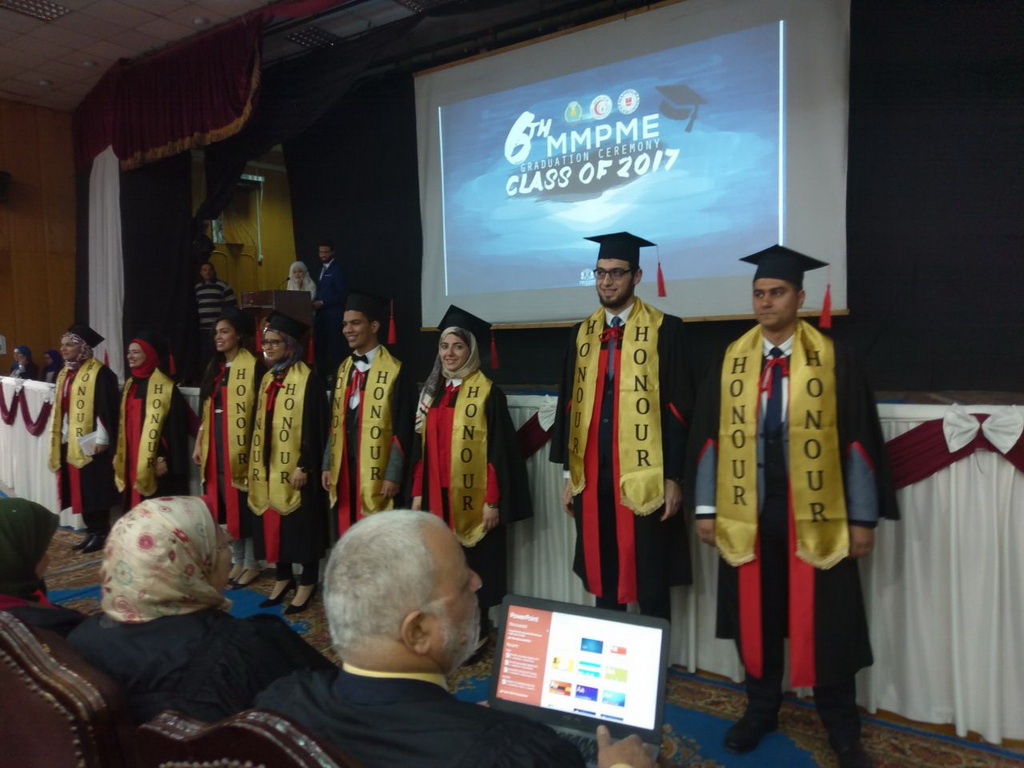 Under the patronage of prof/ Mohamed Kenawy – President of Mansoura University, and the presence of prof/ Ashraf Sweilem - Vice President for Graduate Studies and Research Affairs and prof/ Said Abdel Hady - Dean of the Faculty of Medicine.
On Tuesday 29th January 2018, the Faculty of Medicine celebrated the graduation of a new batch of Mansoura Manchester Program for Medical education.
The batch consists of 42 Egyptian graduate, 88 Malaysian graduate , 3 Saudi graduate and 1 Syrian graduate.
Prof/ Nagy Abdel Hady – director of the program presented about the program, mentioned that it began 10 years ago.
Prof/ Ashraf Sweilem congratulated the graduates and pointed out that it is unforgettable day at the graduates' life and that this is the first step in the practical life and the result of the the hard work.