A research team at Mansoura University discovers new species of an 80 million years old dinosaur
Post 30 January 2018
Hits:

1850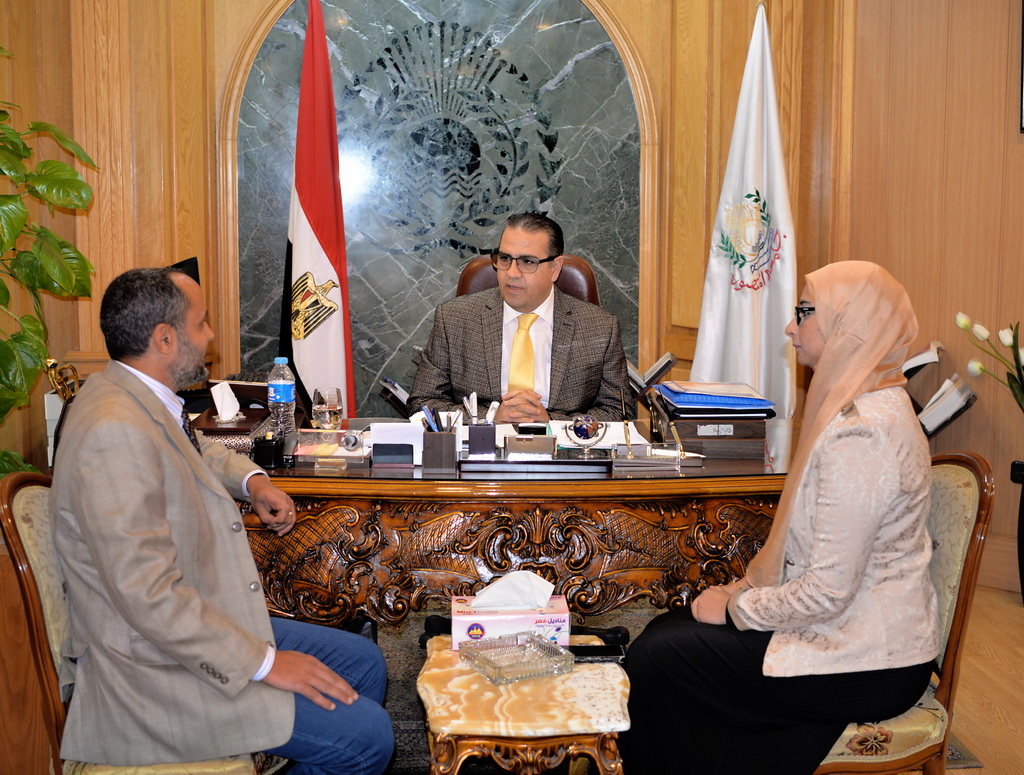 A research team at the faculty of science – Mansoura University, was honored by prof/ Mohamed Kenawy – president of Mansoura University on Tuesday 30 January 2018, for discovering a new species of an 80-million-years-old dinosaur called Mansourasaurus.
The fossilized remains of Mansourasaurus were unearthed by an expedition undertaken by the Mansoura University Vertebrate Paleontology (MUVP) initiative, led by Dr. Hesham Sallam - Department of Geology who published the article in the journal "Nature Ecology and Evolution"
https://www.nature.com/articles/s41559-017-0455-5
the search began since 2008 in the sedimentary layers of Egypt, south of Western desert and five years later the team discovered Mansourasaurus in the Dakhla Oasis in the New Valley governorate about 700 km to the southwest of Cairo.
The field team included Dr. Iman Daoudi, Dr. Sana al-Sayed and Dr. Sarah Saber.
The new discovery represents a unique scientific excellence that reveals ancient link between Africa and Europe and helps fill in gaps of African dinosaurs of Late Cretaceous.
Its worth to mention that Mansourasaurus was moderate-sized for a titanosaur, roughly the weight of an African bull elephant and belongs to the Titanosauria, a group of sauropods (long-necked plant-eating dinosaurs) that were common throughout much of the world during the Cretaceous, famous for including the largest land animals known to science. " More Data "