Cooperation agreement between Mansoura University and the British Council
Post 06 February 2018
Hits:

734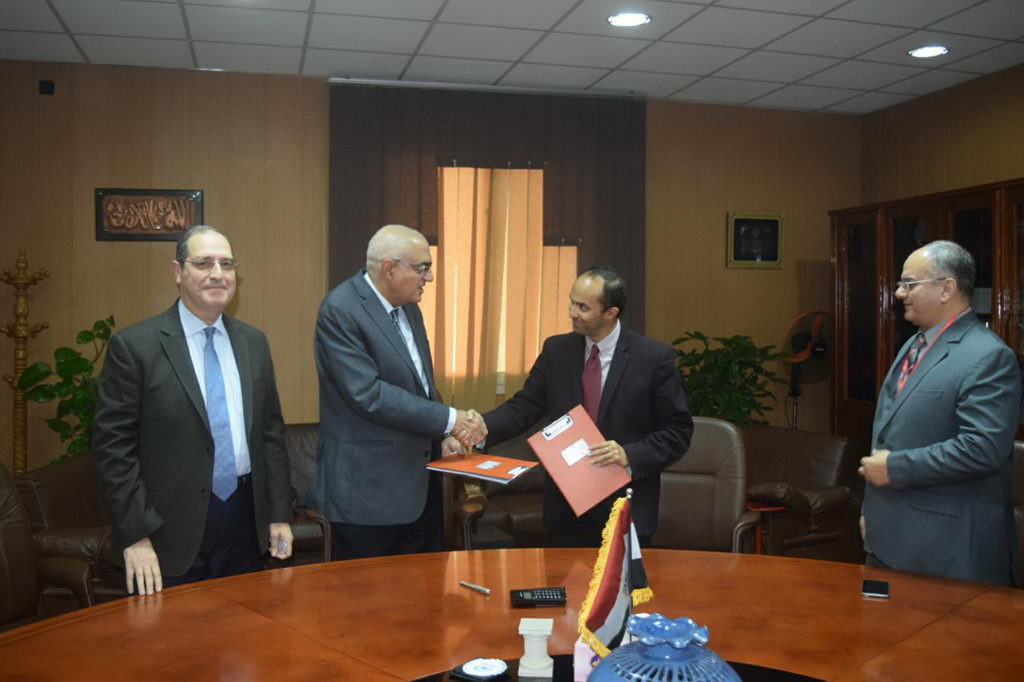 Prof/ Ashraf Abd Albasit -Vice-President of Mansoura University, signed a cooperation agreement between Mansoura University represented by University Development Center and the British council.
In the presence of prof/ Ashraf Swailam - Vice President for Graduate Studies and Research affairs, prof/ Abl Aziz Fattouh – director of the center, Mr. Roy Kishore - Regional Director of UK, Mr. Tamer Ismail - Deputy Regional Director and Head of International Examinations, and Mr. Khalid Al Zoghbi - Business Development Manager- UK.
An introductory meeting was held for the students of Mansoura University focused on the work of the British Council and its strategy in Egypt, the partnership with Egyptian universities, the opportunities for scholarships for the Master and PhD and the introduction of the IELTS exam.
It is worth to mention that the agreement with the British council represents a service for Mansoura University students in providing training courses and qualifying them for the local and international labor market.