The 6th annual scientific conference of cardiothoracic surgery Department – Mansoura University
Post 07 February 2018
Hits:

798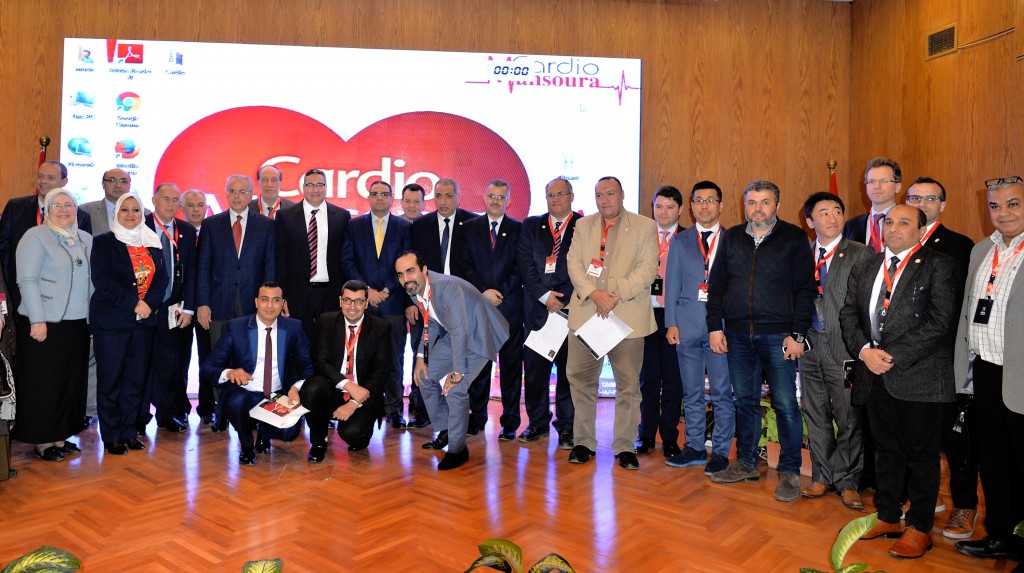 Under the patronage of prof/ Mohamed Kenawy – president of Mansoura university.
The 6th annual scientific conference of cardiothoracic surgery Department, was inaugurated on 7th February 2018 at the children hospital.
with attendance of prof/ Said Abdel Hadi - Dean of the faculty of Medicine, Prof/ Mohamed Attia -Vice Dean for Education and Students Affairs, Prof/ Nisreen Omar -Vice Dean for Community Service and Environmental affairs, Prof/ Wafaa Bahai - Vice Dean for Graduate Studies and Research affairs, prof/ Mahmoud Yousef - Head of Cardiology Department - the Specialized Hospital, Prof/ Sameh Shaheen - Professor of Cardiology and President of the Egyptian Society of Cardiac Surgery, prof/ Maha Maher - Director of the Specialized Hospital and prof/ Ahmed Rifai - director of the Children's Hospital.
The conference is held in cooperation with the Dakahlia Heart Association and the Egyptian Society for Cardiac Surgery and attended by doctors from various Egyptian universities and a number of foreign experts and submited 45 papers.
7 workshops were held on the sideline of the conference.
The conference aims to exchange experiences between different Egyptian universities in the field of cardiovascular and review the most prominent medical developments in this field.
The main topics addressed this year are the diagnosis of coronary artery disease and chronic obstruction of the arteries and knowledge of the latest global methods in their treatment.