Mansoura University discusses ways of cooperation with the University of Setif
Post 21 April 2018
Hits:

670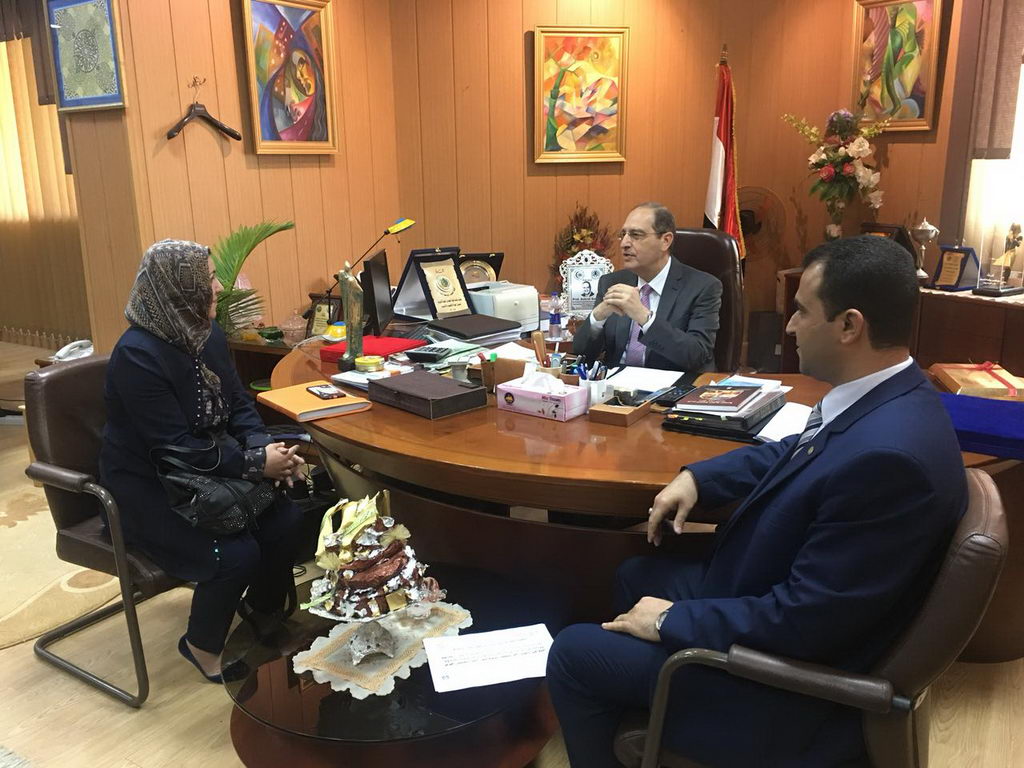 Dr. Samira Ghagati, the Envoy of the University of Setif in Algeria, has been received by Prof/ Ashraf Swailam -Vice President for Post-graduate Studies and Research affairs, and Prof/ Mohamed Salah - Director of the International Relations Office at Mansoura University, to discuss the cooperation between the two universities through identifying the research laboratories of Mansoura University.

Dr. Samira, visited the faculty of Science and was received by prof/ Adel Gneidi - Dean of the Faculty of Science, She also visited the Faculty of Pharmacy where she met with Prof/ Nahed Al-Anani - Dean of the Faculty of Pharmacy, and she recognized the laboratories and research units of the faculty.
In addition, she visited the Stem Cell Research Center and the Urology & Nephrology Center.