President of Al-Azhar University in the hospitality of Mansoura University
Post 14 May 2018
Hits:

4733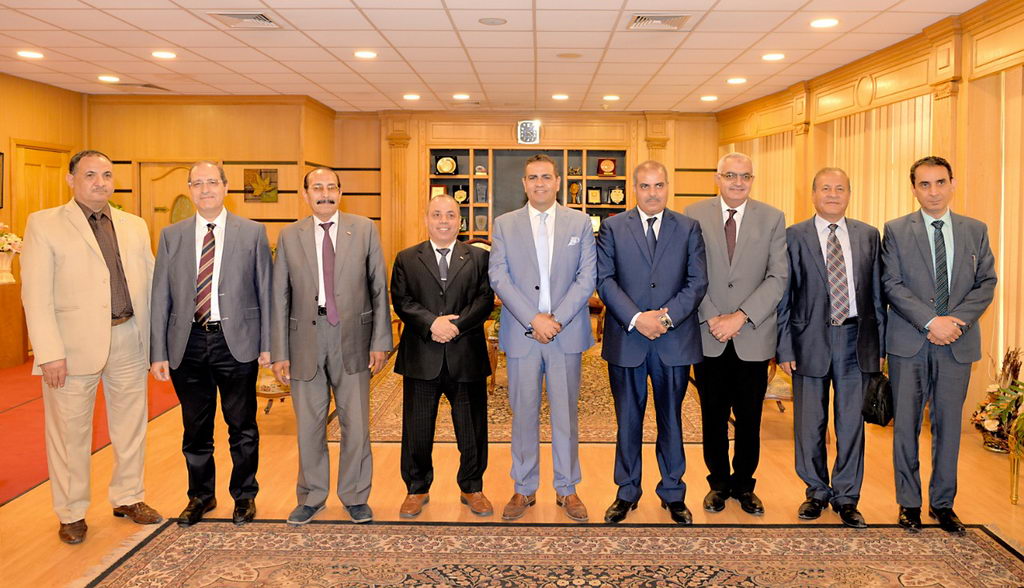 Prof/ Mohamed Kenawy – president of Mansoura University, recived prof/Mohamed Hussin Al Mahrasawy – president of Al Azhar University, on the side line of his visit to Mansoura to attend a PhD thesis at Al Azhar University – Mansoura branch.

Prof/Mohamed Hussin Al Mahrasawy, stressed his keenness to visit Mansoura University and meet with its President Prof/ Kenawy to discuss ways of cooperation between the two universities.
Prof/ Kenawy, welcomed the visit of Al Azhar president, pointed out that it is his first visit to Mansoura University.
Prof/ Kenawy also stressed that Al Azhar university is the beacon of Islam all over the world and pointed out the important and prominent of it.