The fourth annual exhibition of the Faculty of Fine Arts - Mansoura University
Post 14 May 2018
Hits:

4692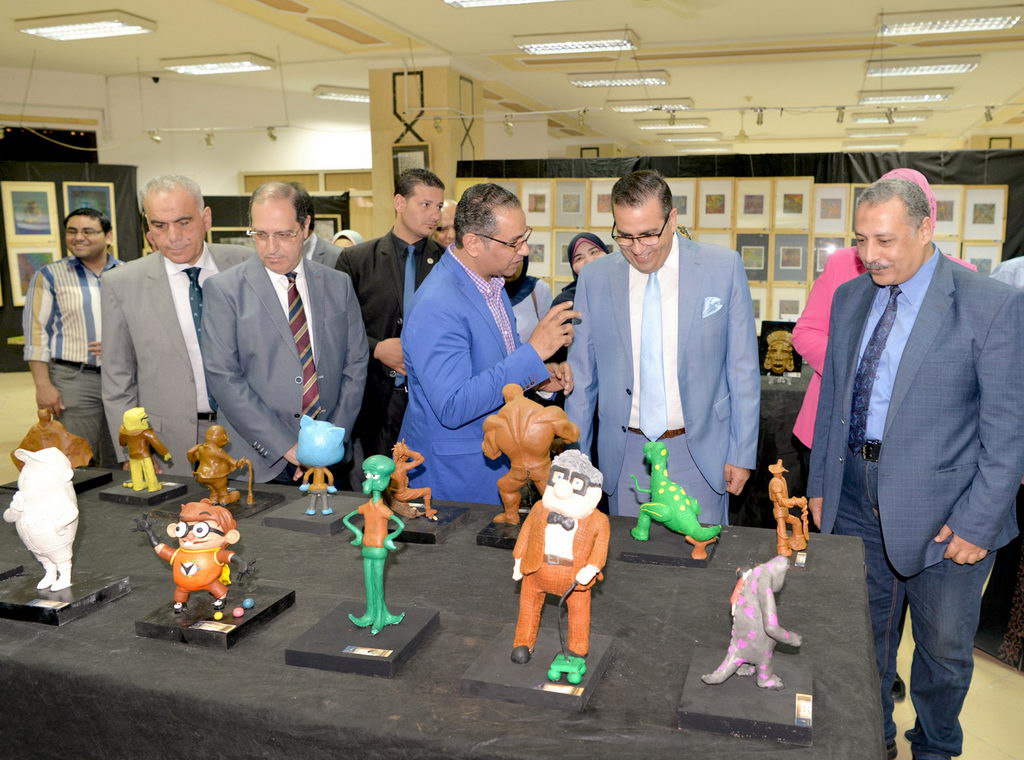 Prof/ Mohamed Kenawy - President of Mansoura University, and prof/ Ashraf Sweilem - Vice-President for post graduate and research affairs, inaugurated the fourth annual exhibition of the Faculty of Fine Arts, on Monday 14th May entitled "The Fourth Step".

The exhibition included works of art for the departments of architecture, decoration, photography, sculpture and graphic.

The exhibition included 150 paintings from the Department of Photography and 200 pieces of sculpture were exhibited either on the iron, scrap, wood and stone, in addition to 300 graphic paintings.
Prof/ Kenawy praised the works of art presented and the keenness of the leadership of the Faculty of Fine Arts to continue this exhibition annually.