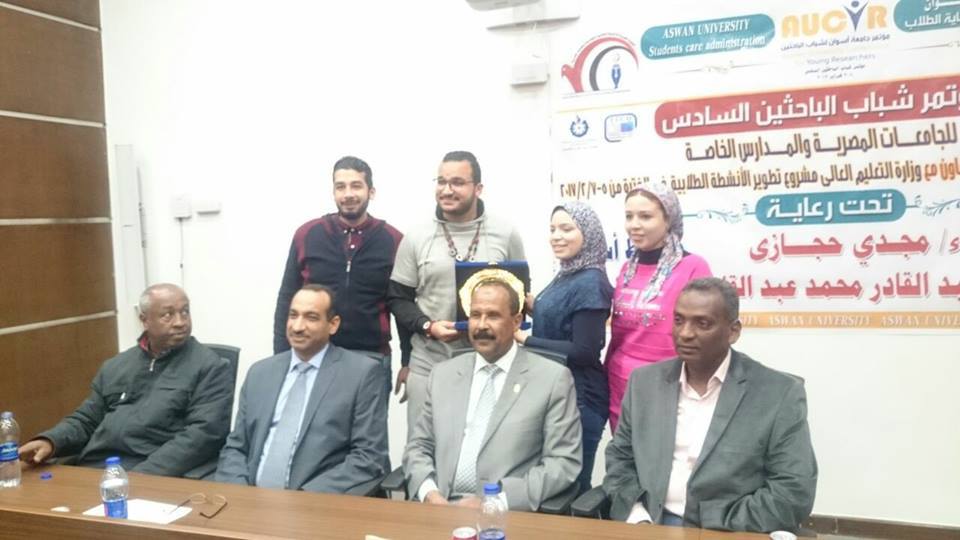 Under the auspice of prof/ Ashraf Al Sheehy - Minister of Higher Education, and in the period from 5th to 7th February 2017.
A delegation of Mansoura University students achieved the fourth position at the sixth young researcher's conference – Aswan.
The delegation consists of 4 students engaged by a precious innovations and scientific researches through the scientific club – Mansoura University.