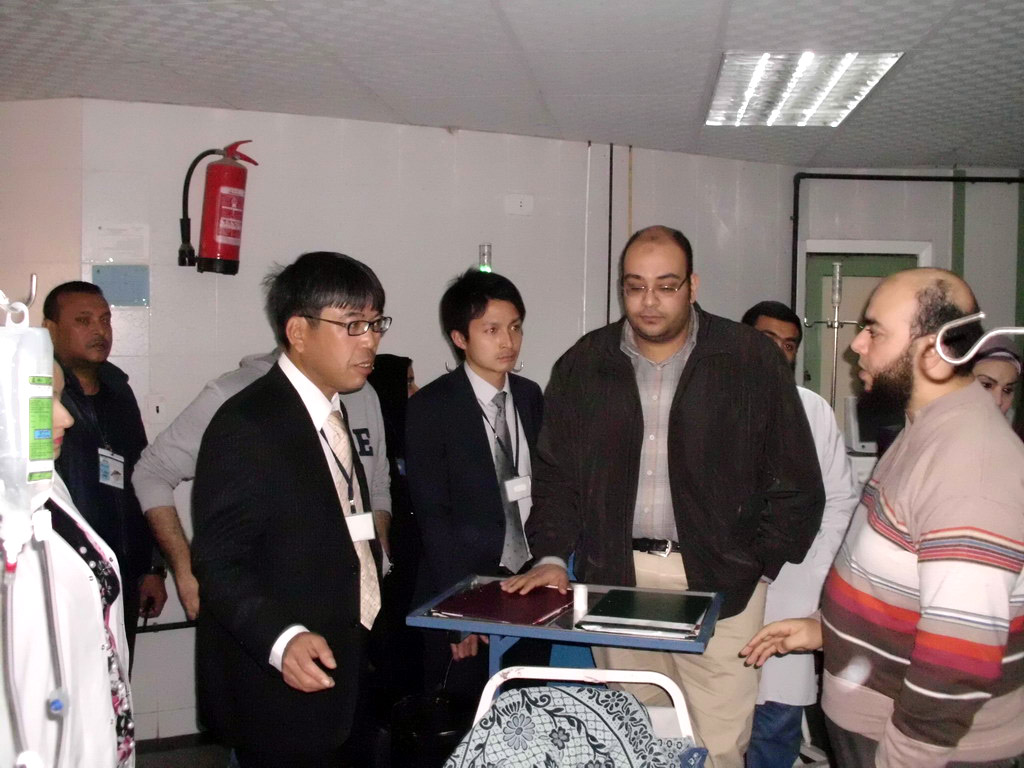 On Wednesday 8th February 2017, a delegation of officials from the Japanese Embassy in Cairo, visited the unity dialysis at the main university hospital - Mansoura University.
To examine and assess the current situation to strengthen the unit with a new dialysis to provide the best medical service and the elimination of waiting.
The delegation also toured the main hospital to identify the departments and medical services provided to patients and evaluate the level of medical service at the hospital.
The Japanese embassy grant officials, confirmed that they will prepare a detailed report of the current situation and needs and the number of undecided patients and the number of wait states to study the appropriate setting from dialysis to strengthen unity.