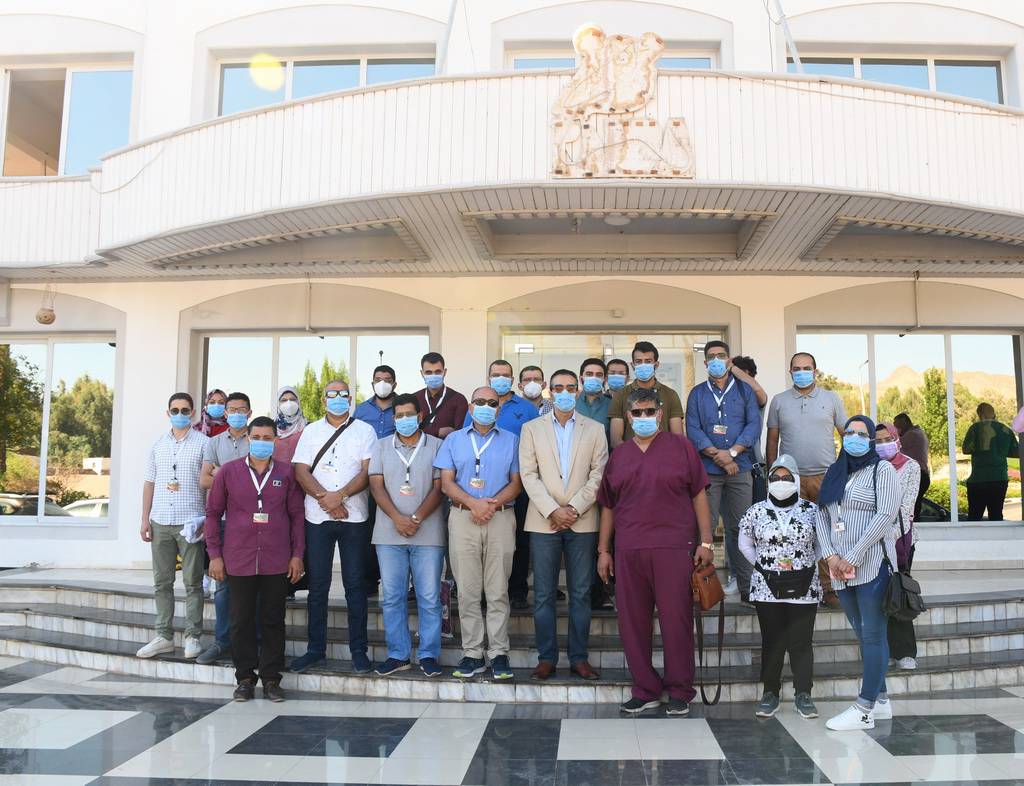 Mansoura University's Convoy'' Bridges of Goodness (9)'' concluded its events in South Sinai in the evening of 7th October 2020. It was launched last Saturday under the patronage of prof. Ashraf Abdel-Basset, the president of Mansoura University and the major general/ Khaled Fouda- the governor of South Sinai, and with the leadership of prof. Mahmoud Mohamed ElMeligy- the vice-president of Mansoura University for community service and environment development affairs. It was to provide a complete medical care for the people of Nuwebai and Dahab.
Prof. Mahmoud ElMeligy announced that the medical convoy signed the medical examination on 1842 cases in Nuwebai and Dahab cities in all medical specializations. Besides, they transferred 15 cases to complete their treatment and medical examinations at Mansoura University Hospitals. In addition, all medicines were offered to them for free via the convoy's clinic.
He noted that the convoy offered its services in veterinary medicine field. The convoy visited a number of places and signed the medical examination on the followings: ( 855 goats and sheeps, 1200 birds, 308 camels, 25 horses, 5 dogs). Besides, five operations were fulfilled for 5 goats which were suffered from caseous lymphadenitis. The suitable medicine was offered for them for free as well as the required instructions and how to follow up vaccination schedule.
The Childhood Care and Development Center Team who were among the convoy, performed a number of workshops of recycling and teaching children how to create sandy clay animals, manufacture accessories, handmade works for girls and boys, puppets and zoo solids. Besides, they distributed toys and gifts for children as well as some entertaining competitions.