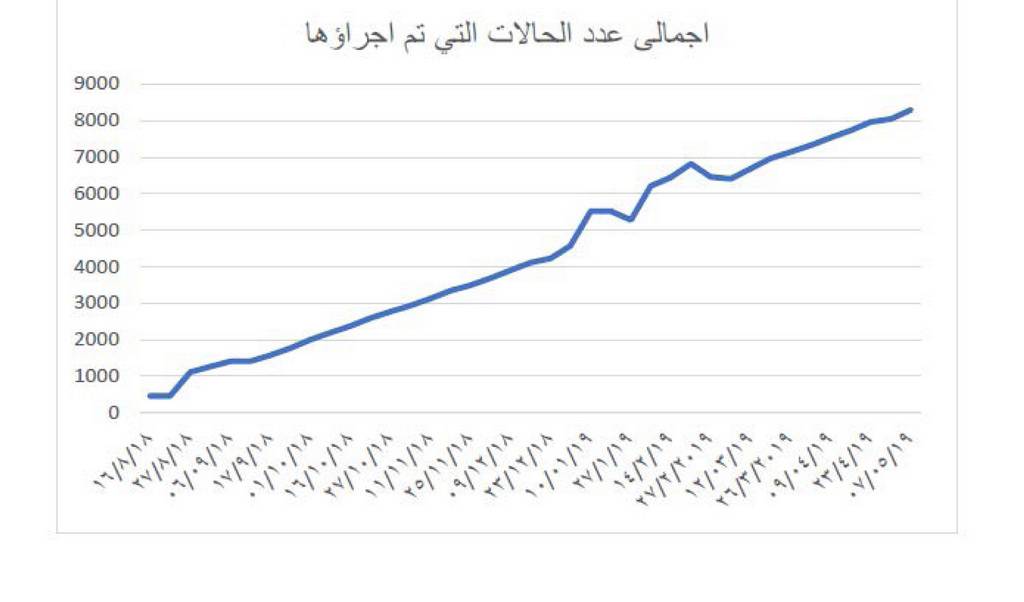 Prof. Ashraf Abdel Basset, Mansoura University President, declared that within the framework of the integrated and specialized medical services provided by Mansoura University Hospitals for citizens of Dakahlia and Delta governorates, Mansoura University hospitals have made a remarkable contribution to President El-Sisi's initiative of eliminating the patients' waiting lists altogether. This happened by providing them with free medical care services during the first two phases of the initiative. This aims at saving the lives of thousands of Egyptian citizens and shortening the waiting period for surgical interventions which in some cases reached more than three years. This, in return, would reduce the financial burden for the Egyptian families.

Moreover, he indicated doing surgical operations for 8300 of patients' on the waiting lists at Mansoura University Hospitals from May 7th to August 16th, 2019. This is an average of 250 cases per week.

All these surgeries have been operated following President Abdel Fattah El-Sisi's strategy of eliminating patients' waiting lists. These surgeries included: open-heart surgeries for children and adults, cardiac catheterization for both children and adults, kidney and liver transplants, arthritis therapy, cochlear implantation, corneal, retinal and white corneal surgeries. He emphasized the fact that Mansoura University hospitals and medical centers' contribution to the national initiative is one of the biggest among universities allover Egypt.

This is the direct result of eliminating the large number of waiting lists, receiving critical cases and providing them with what they need of urgent surgical operations to alleviate their suffering and pain.