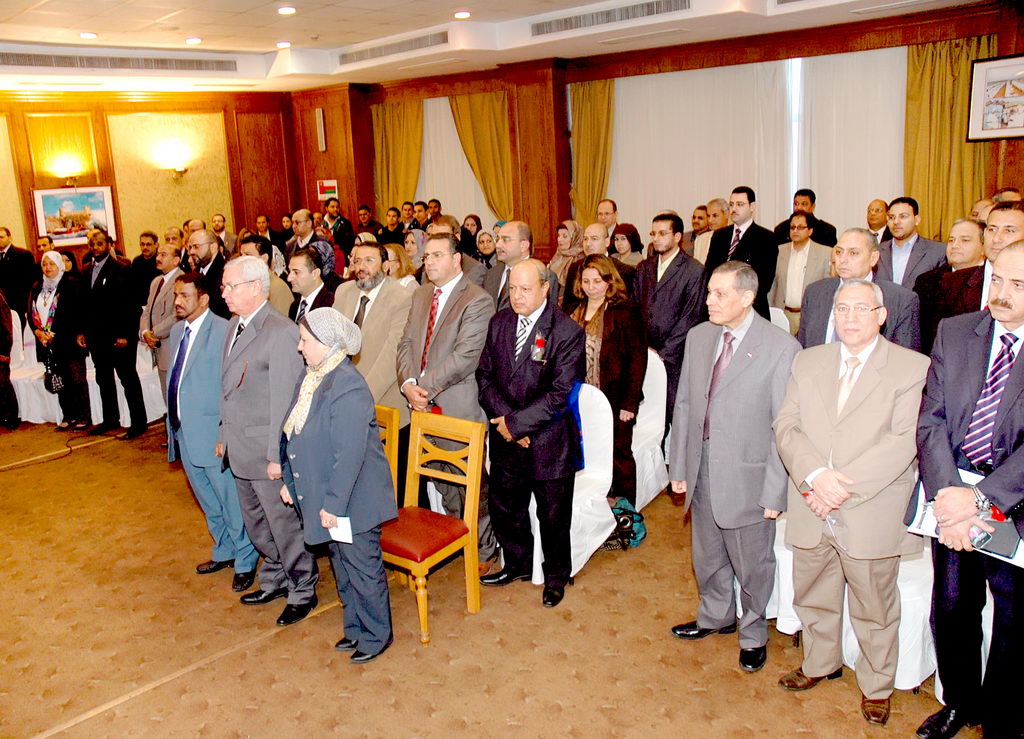 The cultural attaché of the Sultanate of Oman in Cairo organized a celebration ceremony on Monday, 17/12/2012 to honor the professors and scientists of Mansoura University and Egyptian universities for their scientific contributions which lead to the progress of the Arab world.
Prof. Saeed Alesayi, the cultural attaché in the Embassy of Oman in Cairo, Prof. AlSayed Abdel-Khalek, the President of Mansoura University, Prof. Abdul Hakim Abdul Khalek, president of Tanta University Prof. Majid Alqamary, President of Kafr el-Sheikh University, the Vice-Presidents of theUniversity and a number of professors and deans of the faculties..
Prof. Saeed Alesayi praised the role of Egypt in the dissemination of science and the services that Mansoura University provides for students of the Sultanate of Oman. He thanked the Egyptian professors who taught in universities of Oman.

Prof. Alsayed Abdel-Khalek, the president of the university, said that this celebration reflects the loyalty values of the people of Oman, who always stand beside Egypt. He appreciated the invitation of the Egyptians from various universities and their choice of Mansoura University to be the celebration place, stressing that the bonds of love and cooperation would continue to exist between the two countries.