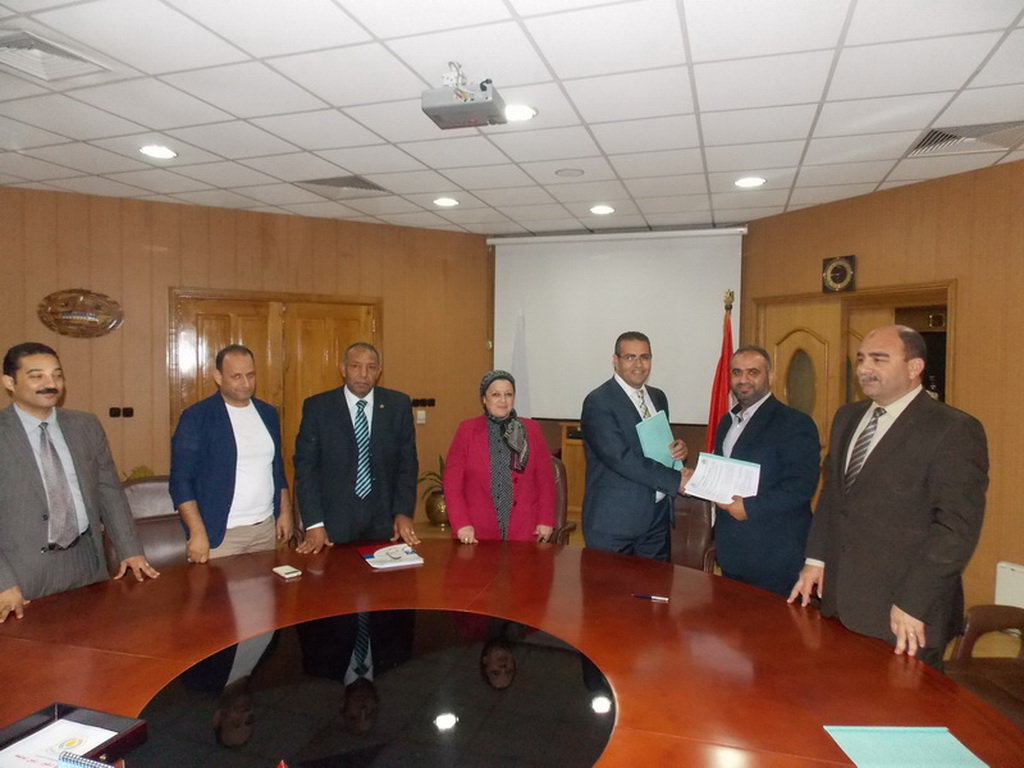 In a first step on the road of extending her services to the Arab world, Mansoura University represented by Prof. Mohamed AlKenawy signed a contract with prof. Abdul Qader Mohammed- representative for the Open Education Center in Beirut and eng. Basil Abdul Majeed Alhassan- representative for scientific affairs for the Open Education Center in Beirut to establish a center for open education follows Mansoura University. The contract was signed in the presence of Prof. Magda Nasr- Vice President for high Studies and Research, Prof. Mahmoud Almligi- Vice President for Community Service and Environmental Development, and Dr. Saeed El-Sherbini director of Open Education Center at the university.
The contract stated providing educational services of the Open Education Center at Mansoura University including five colleges: law, commerce, arts, tourism and hotels, and agriculture. The new office will be in Beirut in addition to another office to coordinate the work inside Egypt in Rehab City in New Cairo.
Prof .Mohammed Kenawy asserted that the contract aims at providing educational services of open education programs at Mansoura University to young people in Beirut from the need to serve the community and to rise the society of the young and their level of education to get better opportunities in the labor market. This goes in line with objectives of Mansoura University to achieve its mission to serve the Arab countries; including the city of Beirut; in order to meet the needs of the labor market particularly in the tourist cities, which also goes in line with the mission of open education to provide educational and training opportunity for those who missed it or those who wish to get more opportunities in other fields of education.