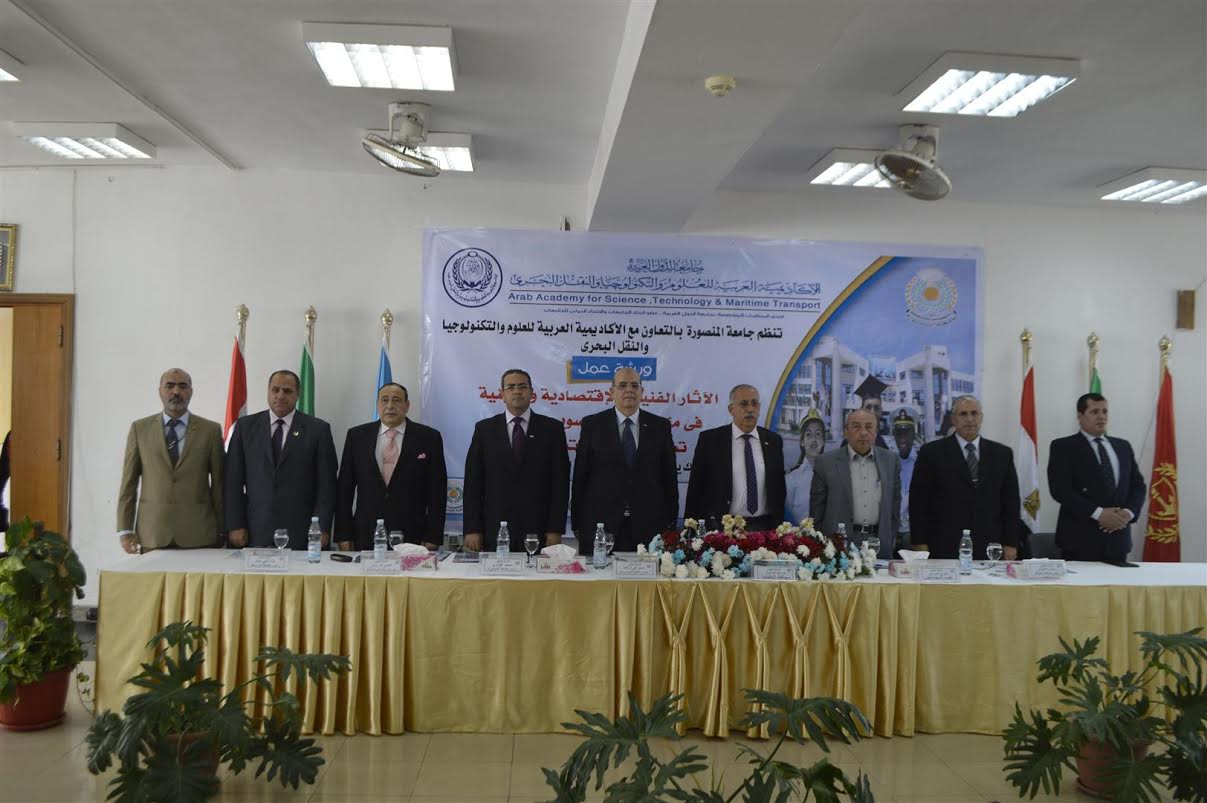 On Thursday 13th of November, the Center of Water sanitary Drainage and industrial projects in Mansoura University held a workshop about the economic, social, and technical effects of the new Suez Canal project on the development of the Suez Canal area under the development of new projects at the Naval academy of Science and Technology and Maritime Transport in Port Said. The workshop aimed at emphasizing the overall development of Egypt and educating researchers, faculty members and students about the huge project outputs. 18 experts from all over the Egyptian Universities and the different associations lectured in the workshop. The workshop discussed several main topics as: the importance of the the Suez Canal project and its effect on the economic, social, and environmental development, and the role of the project through the comprehensive vision of the overall sustainable development and how to provide the needed energy to develop the Industrial and logistics areas in the Suez Canal area.
Prof. Mohammed Kenawy indicated that the new Suez Canal is an investment in Egypt's future which needs a consolidating all the efforts to achieve it. This project is an important factor in the global trade system and will provide great job opportunities for young people in addition to working on establishing new communities and above all supporting Egypt's international rank and transferring and delivery of the latest advanced technology in the completion of national projects. He, also, indicated the necessity of the cooperation among the universities upon the research plan at the current stage to support the maritime projects.
The organizing and supervision committee, also, announced several recommendations, including that the project runs the slogan "Egyptian Youth Will Build Egypt." the Suez Canal project was funded in a week and the state agencies and investment bodies must take into consideration that Egyptian businessmen and investors are the main support for this project, even before the overseas investments. Citizens must be urged to contribute to the industrial areas and the establishment of services industries that do not require large capitals. One of the future basic plans is the formation of joint research teams from Egyptian universities in project's different areas: dredging and waterway maintenance, Infrastructure, energy sources, the establishment of industrial areas, environmental effects of tourism development and its effect on social development.