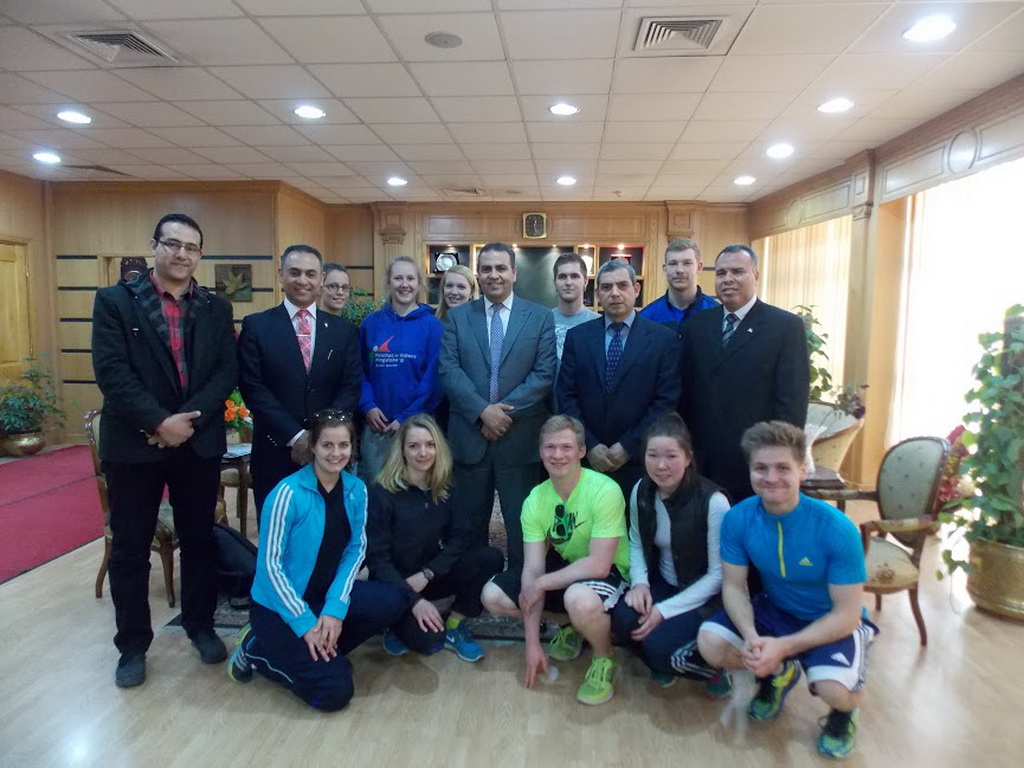 Mansoura University represented by Prof. Mohamed Kenawy has welcomed a delegation from the University of Magdeburg, Germany during their visit to Faculty of Physical Education, Mansoura University. The visit came in the frame work of the partnership agreement between the University of Magdeburg and Faculty of Physical Education to cooperate in scientific research and exchanging staff members and students over three years 2015-2017.
Prof. Mohamed Kenawy and Prof. Ashraf Shalan; the dean of Physical Education meet the delegation stressing that Mansoura University is always pleased to receive them. They also praised the cooperation between Mansoura University and the German universities and working on transferring expertise and disciplines that the German universities are characterized by, as well as some of the courses to be taught in faculties of physical education.
The delegation members expressed their happiness being in Mansoura University and impressed by the Olympic Village. They also praised the outstanding training techniques in some games such as: Karate and boxing.