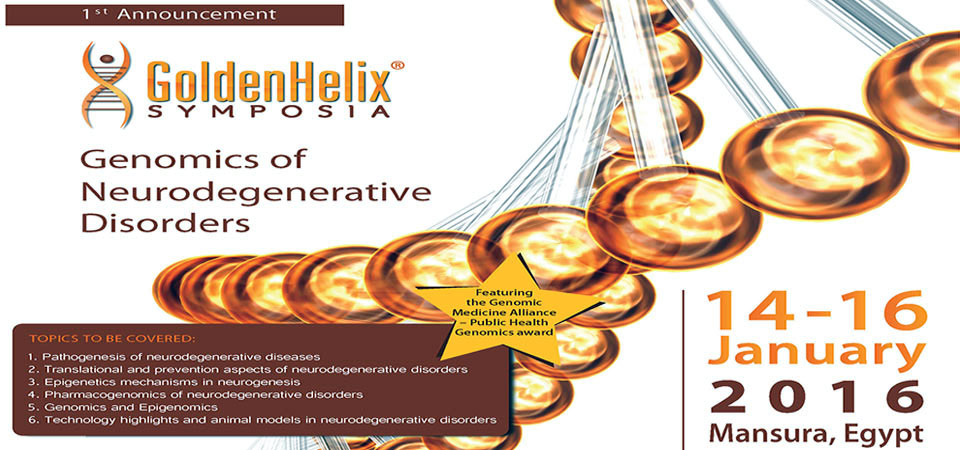 Mansoura University hosts the international conference entitled "Genomics of Neurodegenerative Disorders" of the Golden Helix Foundation for Genetic Research from 14th to 16th January 2016. The foundation holds the conference each year in a different country. This year the conference will be held in Mansoura University as a representative of the Arab Republic of Egypt with the presence of 25 speakers from Europe and The United States.
The conference will be held under the auspices of Prof. Mohamed Kenawy; the president of Mansoura University.
A group of Egyptian professors will participate in the organization of the conference including Prof. Mohamed Sobh, Prof. Ahmed Bawdy; the vice dean for post graduates in the Faculty of Medicine, Prof. Abd Al-Halim Tantawy; Neurology professor, Dr. Mohamed salama and Dr. Wael Mohamed, in addition to the International Society of Nerphology and the Company of Biologists.
The "Genomics of Neurodegenerative Disorders" conference discusses many topics in the field of Neurology including the effect of genes on Parkinson's disease, Alzheimer, Epilepsy, and many other neurodegenerative disorders.