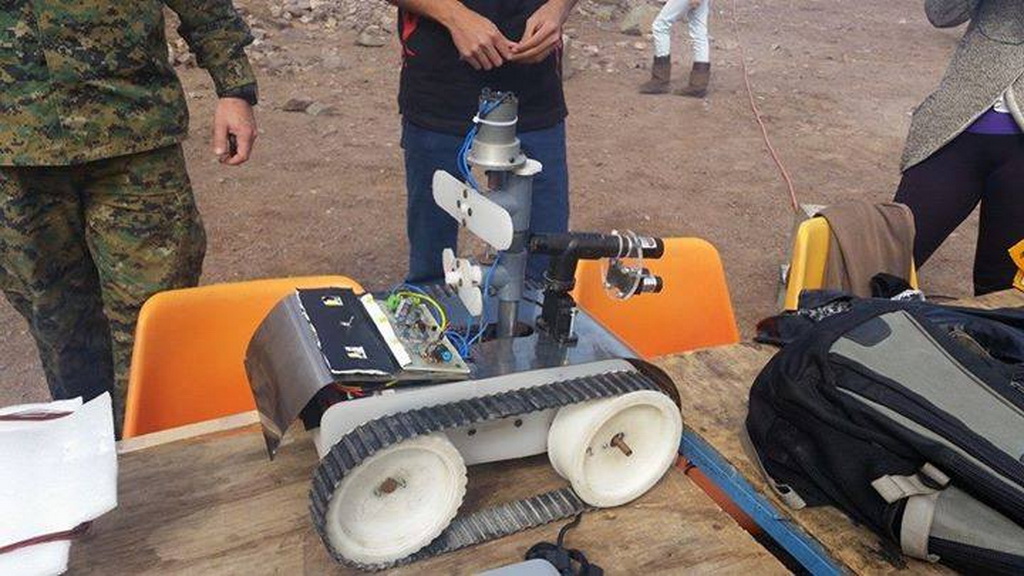 Mansoura University students accomplished a new achievement during their participation in the Minesweeper Robot International Competition for Students Teams in Chile 19th – 21st August 2015. Two teams from the Faculty of Engineering won the second and the third places on the world, and one of the teams also won best designaward in the competition.
"Ten in black" team who came in second place invented a motor vehicle remotely operated that can detect landmines with high accuracy. The team includes ten students of third class of different specializations at the Faculty of Engineering.
The third place team "Breaking Point" invented a system for mine detecting consists of a ground robot to detect buried mines and a robot plain to determine the location of the ground robot and the mines automatically using GPS, cameras, and photo editing. Their system has also won the best design award.
It is worthy mention that the number of teams participated in the competition are 21 teams from all over the world including Chile, Bolivia, Latin America, and Egypt.