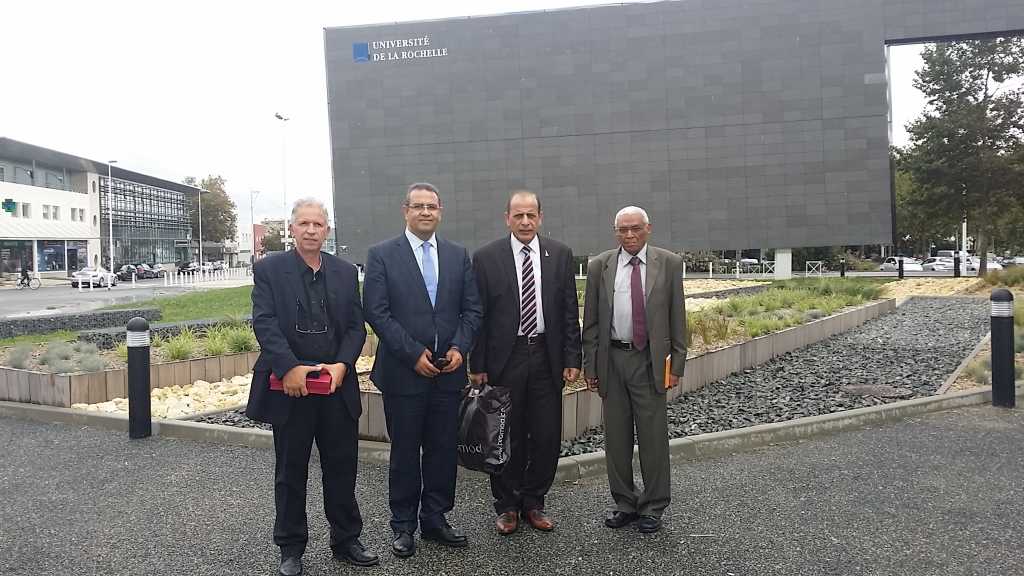 Mansoura University represented by prof. Mohamed Kenawy signed a cooperation protocol with La Rochelle University in France in the field of solar power and architecture. The protocol was signed during Prof. Kenawy visit to La Rochelle University with a delegation of professors of Faculty of Engineering.
The agreement aims at enhancing the academic cooperation between Mansoura University and La Rochelle University on the basis of the mutual interest in establishing scientific, educational, and research relations between the two universities and exchanging staff members and students in both the undergraduate and postgraduate stages. It also includes cooperating in joint research activities regarding developing short-term training programs and exchanging information, documents, published researches, and educational materials.
One of the main items in this cooperation agreement is carrying out researches in the field of solar power and the technology of solar cells production. In this context, the delegation visited some of the most important modern research labs in La Rochelle University. It was agreed to use the French experience in establishing advanced engineering labs and to help in establishing Science and Technology Center in Mansoura University branch in Gamasa. The agreement, also, included conducting joint researches and establishing new scientific degrees in architecture.
Prof. Kenawy stated that the agreement comes within the framework of the Foreign Relations of Mansoura University and its strategy for cooperation and partnership with the most important and best European universities in order to transfer the outstanding expertise, as well as establishing new postgraduate degrees which the labor market needs and qualify the graduates to get a distinct local and international business opportunities.
It is worth mentioning that the visit comes within the framework of continued cooperation between Mansoura University and La Rochelle University that began for more than two years. It began with a project for the repairing ancient buildings of bricks and stones in Europe such as castles and churches, as well as ancient buildings in Egypt such as archways, mosques, churches and monasteries.
The agreement was done with the participation of the University of Dresden, Germany, which is training the Egyptian students in its labs and organizes lectures in Egypt and Germany about what has been done in this research area.