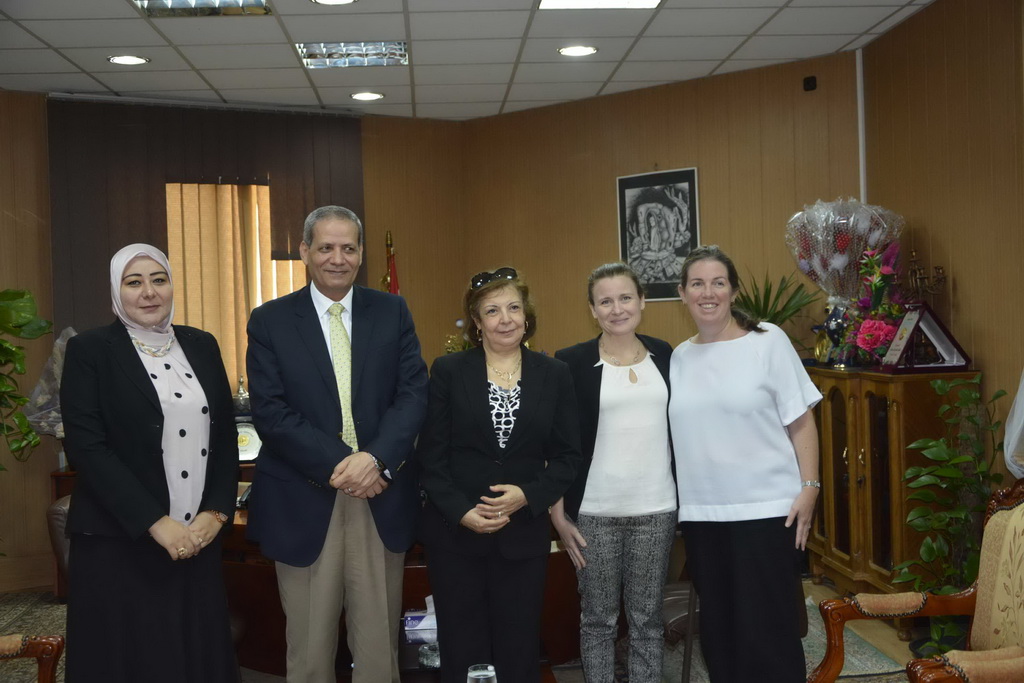 Faculty of Education representing Mansoura University is planning to have a cooperation protocol with the United States Agency for International Development; USAID. Prof. Asmaa Mostafa; the dean Faculty of Education met the agency delegation to discuss the terms of the cooperation protocol. The protocol will be regarding a program for preparing non-traditional qualified teachers for the excellent students program. This program qualifies the students for distinguished opportunities to work in some schools in Egypt which began to pay much interest to Mathematics, Sciences and Technology Programs.

Mansoura University represented by Faculty of Education was chosen to participate in this cooperation protocol for its good reputation as it comes in second place at the Egyptian universities level this year after Cairo University and before the American University in Cairo. That was due to many special characteristics of Mansoura University including the excellence of the medical system for having many medical centers as Urology and Nerphology Center, as well as many other scientific and educational centers as Communications and Information Technology Center which the Supreme Council of Universities uses its technical programs likewise various Egyptian and Arab universities systems.

Mansoura University pays much interest in special programs that raise the qualifications of the graduates and qualify them to join the labor market. Therefore, the university allows various special programs in different faculties as Manchester medical program in Faculty of Medicine, clinical pharmacy program in Faculty of Pharmacy, five programs in Faculty of Engineering, and five programs in Faculty of Sciences and four programs in Faculty of Education.