President of Mansoura University Meets the American Association for Lawyers and Judges Delegation.
Post 06 September 2016
Hits:

1078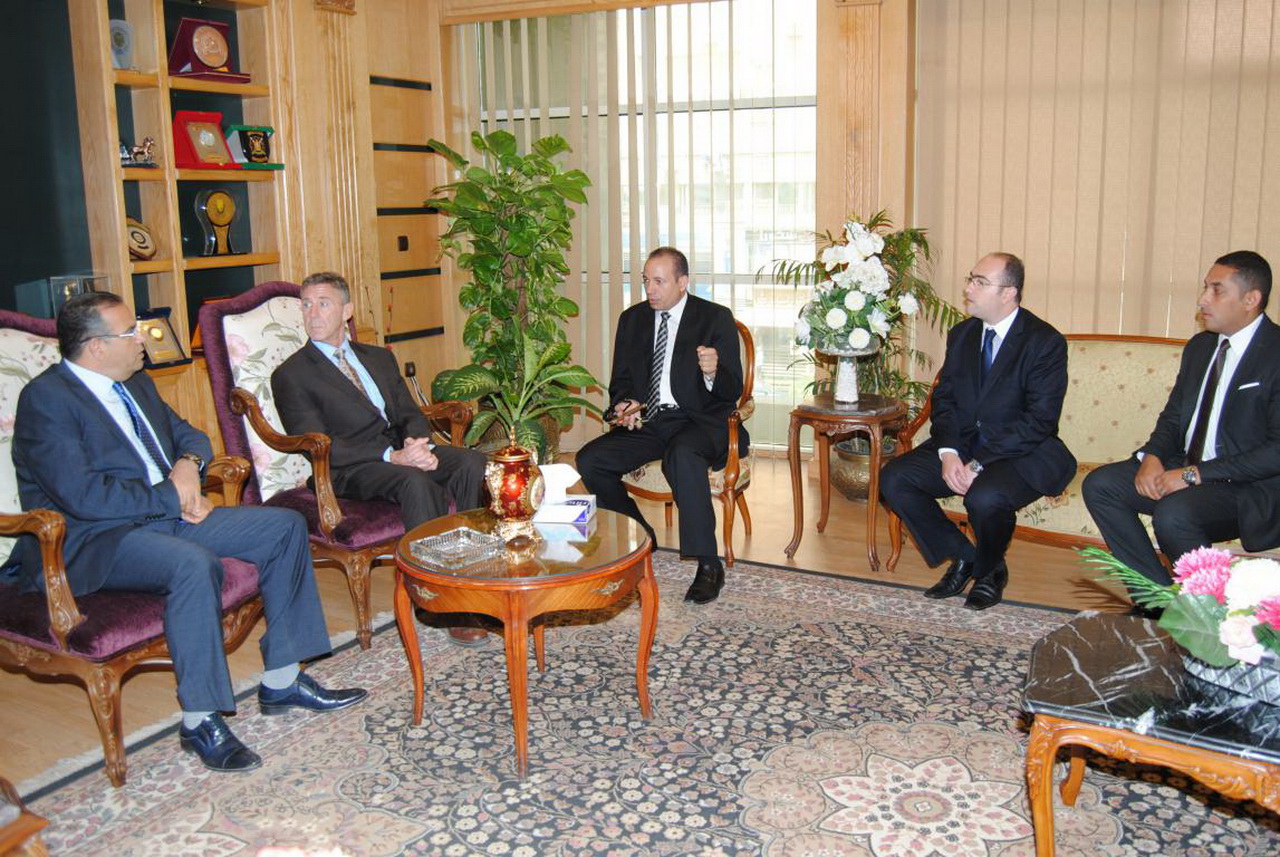 On Tuesday, September 6th 2016, prof. Mohamed Kenawy; president of Mansoura University and prof. Sherif Youssef; Dean of the Faculty of Law, met the delegation of the American Association For lawyers and Judges. The delegation included Mr. Raymond Melcrite; the manager of the American Association for lawyers and judges and Mr. Marco Solieman; the executive Manager for judges program in the association.
The delegation visit was to discuss and hold a co-operation protocol between the faculty of law in Mansoura University and the American association for lawyers and judges. The protocol aims to develop the skills of young staff members and students and to provide the students with practical experiences on how to write a legal warrant and how to learn all other practical skills in the legal profession.