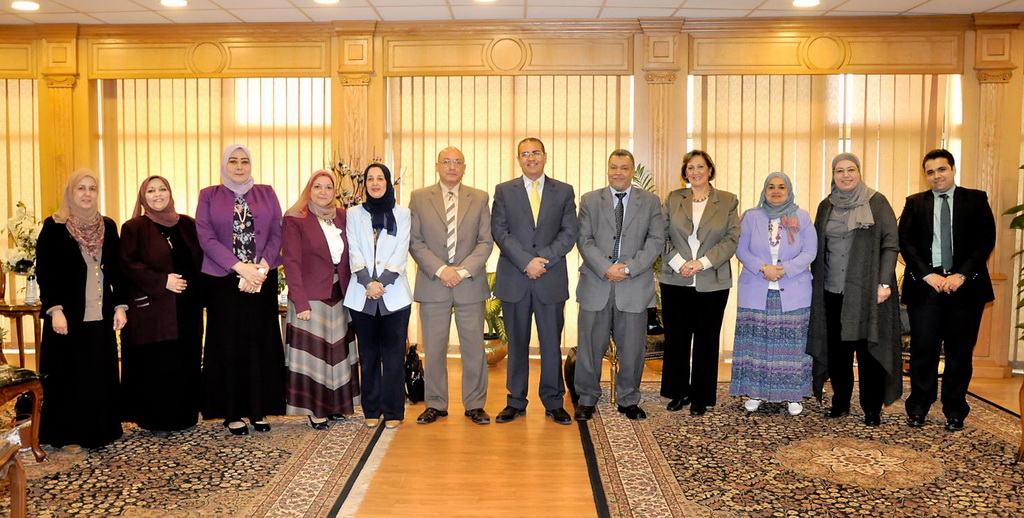 On Monday 28th November 2016, prof/ Mohamed Kenawy- president of Mansoura University received the external reviewers' committee by "National Authority for Quality Assurance and Accreditation", to renew the accreditation of the faculty of Pharmacy, after five years of the accreditation.
The committee headed by prof/ Yasser Alwazeer and with the presence of prof/ Asmaa Mustafa – Manger of the Quality Assurance Center and Dean of the Faculty of Education, prof/ Nahed Anany- Dean of the faculty of Pharmacy and a set of staff members.
Prof/ Mohamed Kenawy, pointed out the necessity for a real quality allover Egyptian universities, and that the faculty of pharmacy is one of the most special faculties, and that its graduate should be a strong one able to compete locally, nationally, and internationally.