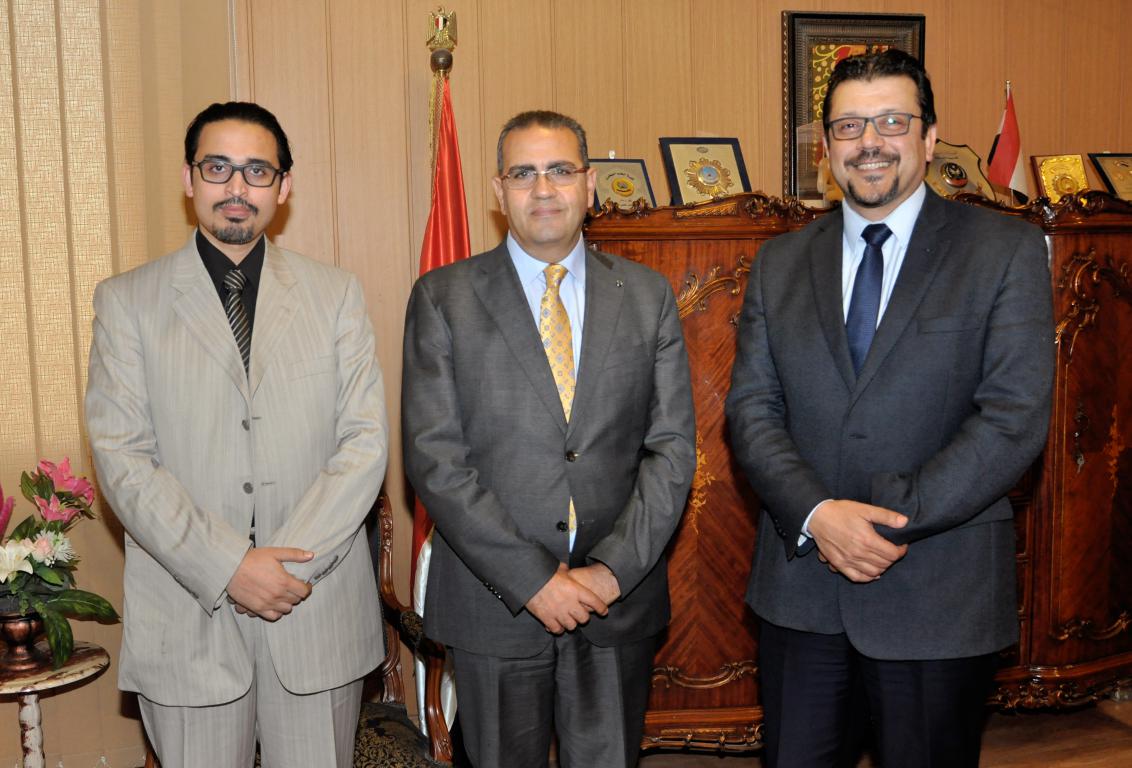 On Saturday 10th December 2016, prof/ Mohamed Kenawy- president of Mansoura university, met prof/ Mohamed Hegazy – Manager of Oncology center, and prof/ Adel Fathy – lecturer of tumor surgeries and endoscopes, to congratulate them for the first endoscopy surgery to eradicate thyroid gland.
The surgery completed successfully for a 30 years patient by eradicating the right lobe of the thyroid through the mouth without any neck wounds.
Prof/ Kenawy, praised the efforts of the team and the new surgeries methods, he pointed out the new labor protocol in the children section, and the use of endoscopes in such surgeries.