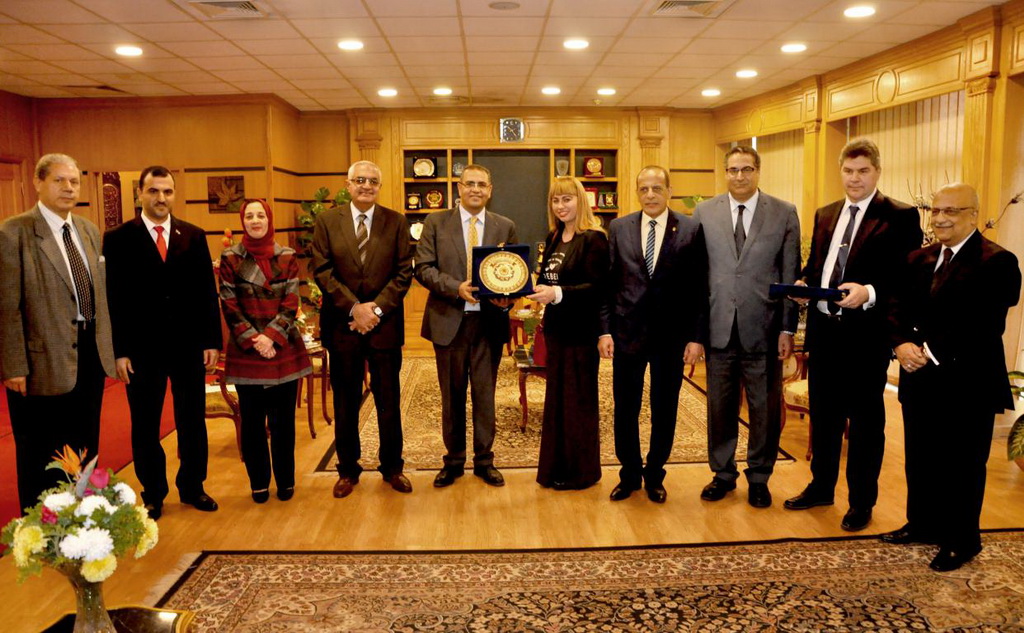 On Wednesday 7th December, prof/ Mohamed Kenawy- president of Mansoura University, signed a cooperation agreement with Ternopil State Medical University – Ukraine.
The Ukrainian delegation included prof/ Korobko Dmutro Borisovich- Dean of Pharmaceutical faculty, and prof/ Logoyda Liliya Svyatoslavivna- vice Dean of Pharmaceutical faculty.
And with the presence of prof/ Ashraf Abd Albaset- Vice President for Education and Students' Affairs, and prof/ Ashraf Sweilam- Vice-President for Graduate Studies and Research Affairs, and prof/ Zaki Zidan- Vice president for Community Service and Environmental Development.
The cooperation comes within the state direction towards international cooperation by exchanging researchers, staff members, students, and medical experiences.
It's worth to mention that the University of Ternopil is ranking high among the higher medical educational institutions of Ukraine.