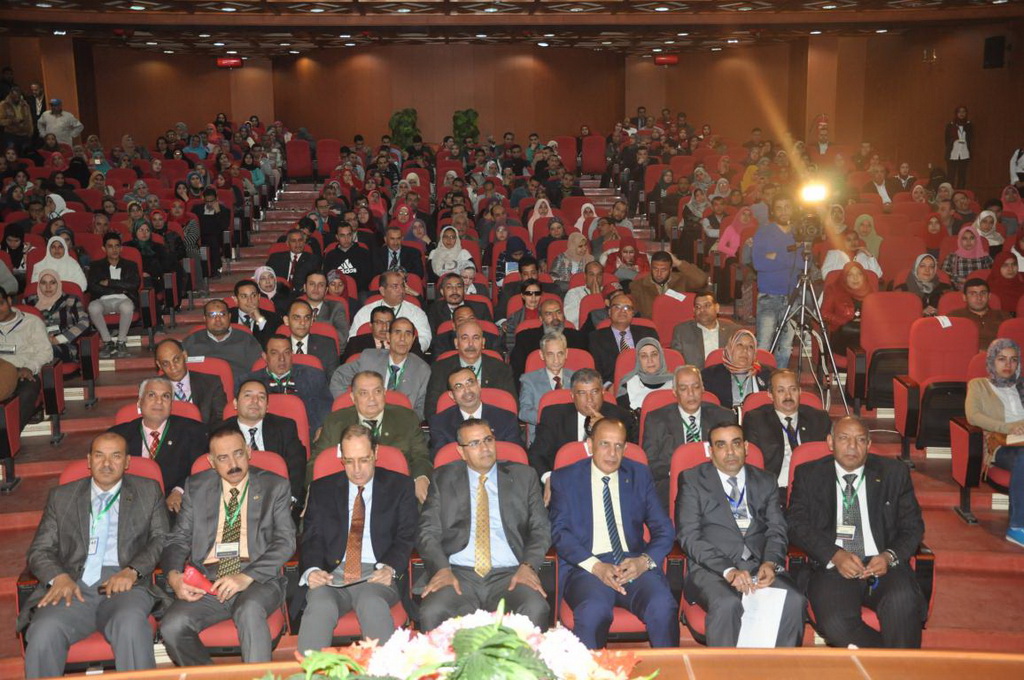 On Wednesday 7th December 2016. Prof/ Mohamed Kenawy- president of Mansoura University, opened the events of the Ninth International Scientific Conference - Faculty of Veterinary, entitled "New horizons towards Animal Resources, Aquaculture, and Poultry".
With the presence of prof/ Ashraf Abd Albaset- Vice President for Education and Students' Affairs, and prof/ Ashraf Sweilam- Vice-President for Graduate Studies and Research Affairs, and prof/ Zaki Zidan- Vice president for Community Service and Environmental Development.
The conference discussing the development through the use of the modern diagnostic techniques in the field of diagnosis of disease and fish farming in Egypt and Middle East.
Prof/ Kenawy, expressed his appreciation for the researchers' efforts, and assured the cooperation between the sectors of scientific research and environmental service, and the university's total support for the faculty.