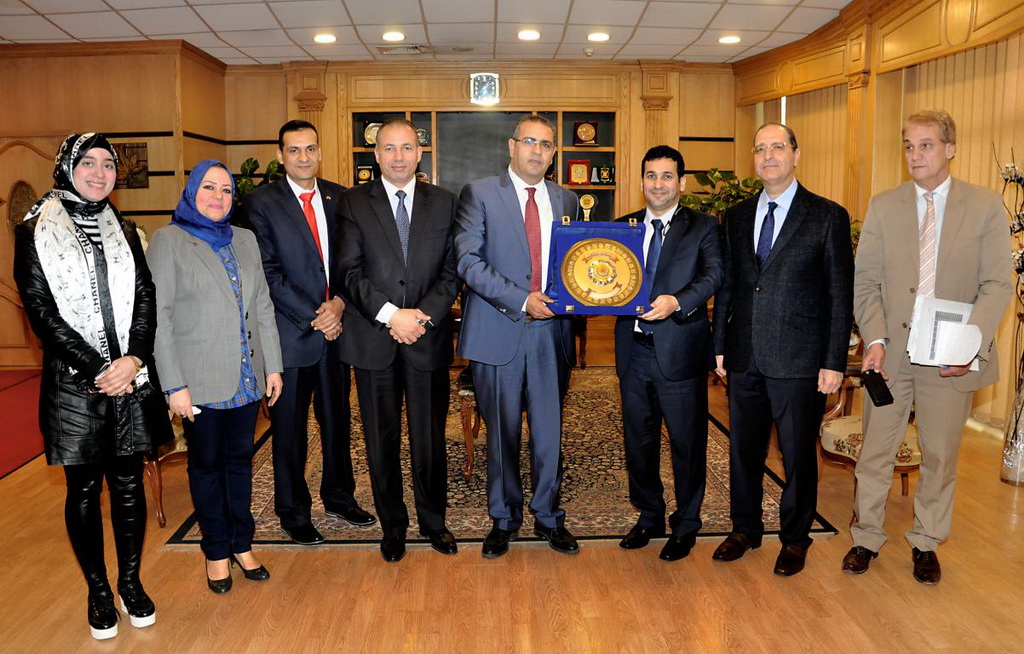 On Tuesday 13th December 2016, prof/ Mohamed Kenawy- president of Mansoura University, received the Kuwait embassy delegation to discuss the Kuwaiti students' issues and how to increase the number of Kuwaiti students.
Prof/ Ahmed Al Makery – Head of the Kuwait cultural office, praised the University for its Excellence and asked for periodically reports about the students and their study at the university.
Prof/ Kenawy, assured the deep relations among the Egyptian and Kuwaiti people, he pointed out the university's policy in solving the students' studying problems, facilitating all obstacles, and developing teaching aids to qualify the foreign students scientifically and practically to be ready for labor work.