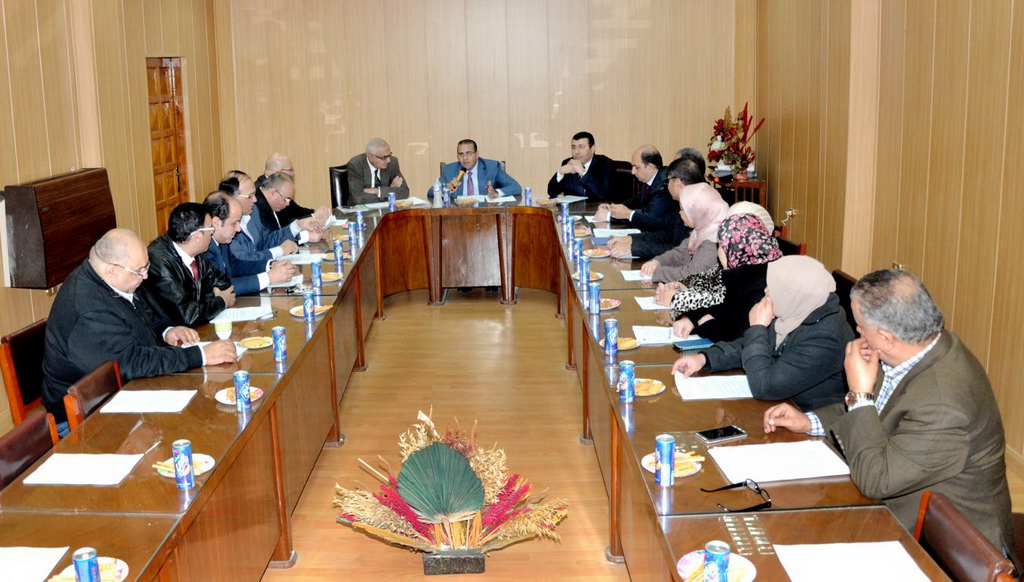 On Tuesday 20 December 2016, prof/ Mohamed Kenawy- president of Mansoura University and Prof/ Ashraf Abd Albaset- Vice -President for Education and Student Affairs, held a meeting with the faculty of Dentistry board, to discuss and review the final arrangements to apply for accreditation.
With the presence of prof/Essam AL wakeel- Dean of the faculty, Faculty Vice-Deans, and the quality assurance unit manager.
Prof/Essam AL wakeel, gave his thanks for the university's administration for the total and continuous support to all faculties to apply for accreditation.
Prof/ Abd Albaset, praised the faculty members and employees for their efforts.
Prof/ Kenawy, stressed on the importance of completing all required files, to set a clear and specific mission and vision within a specific timetable, pointing out the importance of a teamwork.