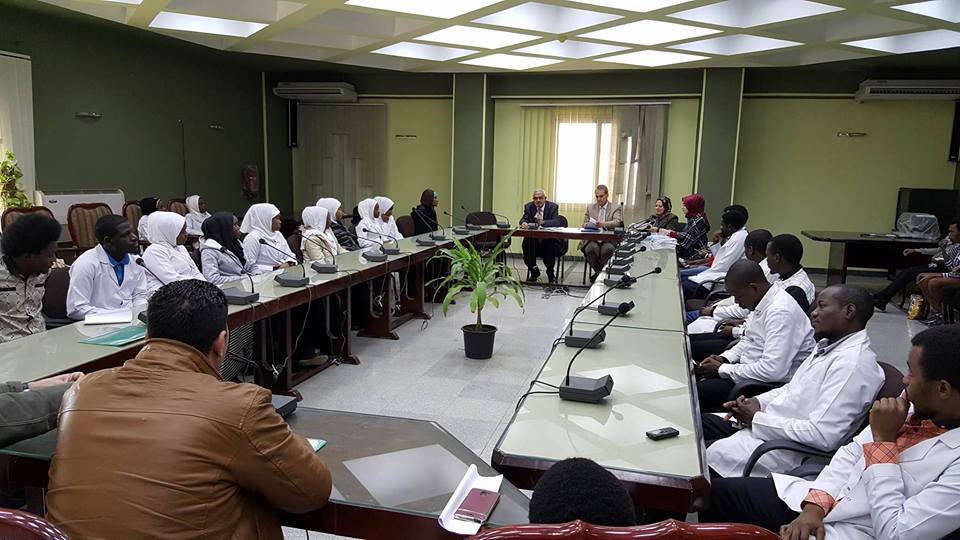 Within the framework of Mansoura University and the university president- prof/ Mohamed Kenawy, to follow up the status of the international students and to solve and discuss any related issues or problems.
On Monday 26th December 2016, prof/ Ashraf Abd Albaset- Vice- President for Education and Students' Affairs, held a meeting with the Nigerian students representatives, to discuss and follow up the Nigerian students issues.
Its worth to mention that the number of the undergraduate and postgraduate students are more than four hundred student.
prof/ Abd Al Baset, welcomed the students, discussed all students related issues as studying halls, lectures, books, exams, places of activities, and more.
At the end of the meeting he gave his thanks for the presence, hoped a good study for them in Mansoura University.