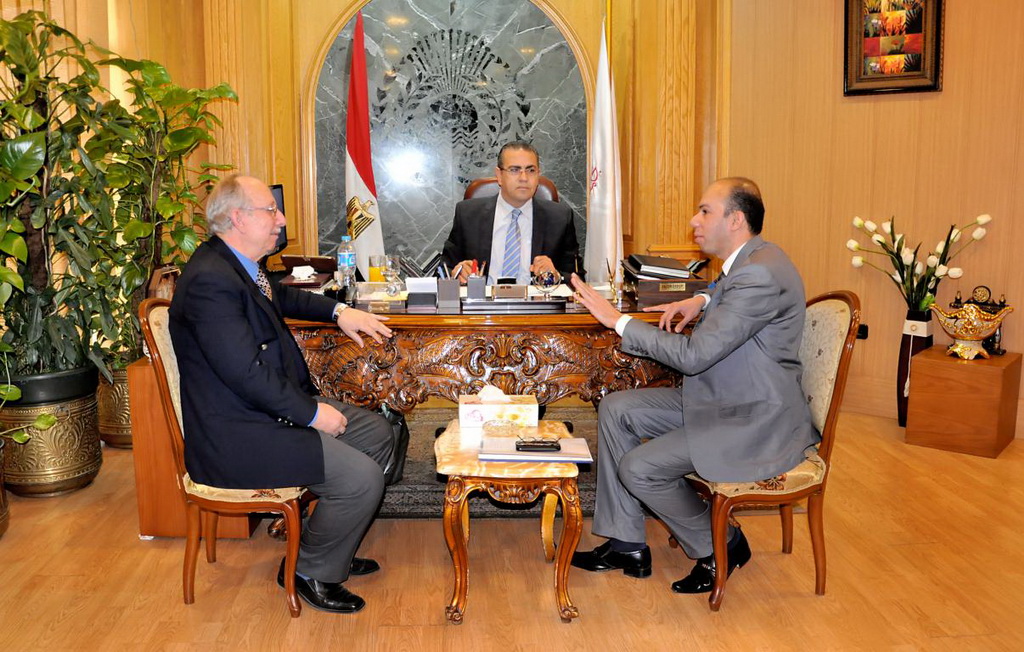 On Sunday 8th January 2017, prof/ Mohammed Kenawy - President of Mansoura University, received both prof/ Maher Al tonsy- Manager of Thermal Analysis, Polymers Research, and Technology Vibrational Unit – faculty of Science, and prof/ Mohamed Farid – Researcher at Applied Research Development Unit.
To discuss producing and manufacturing cheap solar cells by an Egyptian technology and able to be developed, and manufacturing a large solar panels to generate electricity and to be implemented within 6 months.
That will be by establishing a specific laboratory at the faculty of science for the production process and to be a training center for both students and graduates who are interested.
Prof/ Maher Al tonsy, pointed out the importance of solar energy and the necessity of cheep, available, and local energy resources.
Prof/ Mohammed Kenawy, stressed that the university has the scientific competences and distinct minds to work on these important projects to get rid of importing and to encourage large-yield major benefit of local industries in the long term.
He added that the unit will develop a system and a technology of solar cell production to fit both capabilities and local materials to make the production of the solar cell a model for small projects that youth can self-managed and develop. The unit is also seeking to simplify solar cell production technology and increase its efficiency to be economic and able to achieve a satisfied income.