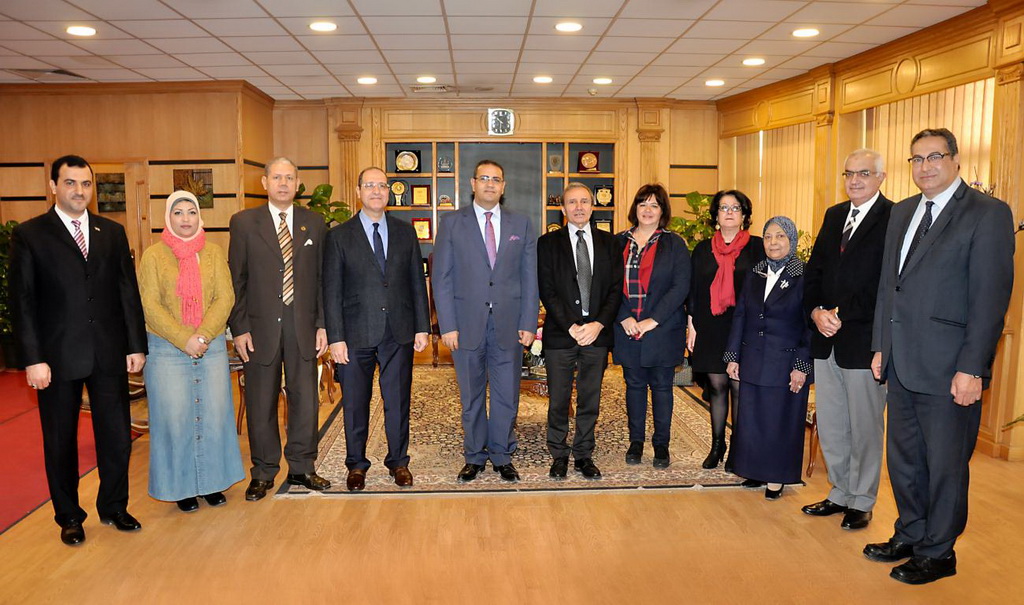 On Monday 9th January 2017, prof/ Mohamed Kenawy- president of Mansoura University received the delegation of the public heath foundation – Paris University, to discuss the cooperation between the foundation and the medical sector of Mansoura University.
The delegation included prof/ Gael Broker – professor of public health and manager of Paris University's hospitals, and prof/ Martin Leven Manager Assistant, Mrs. / Elian Harvey- Nurse Manager of Paris University.
Just after the meeting, the delegation visited some medical centers and hospitals of Mansoura University as Stem Cells Center, Urology and Nephrology Center, the Children Hospital, and the Faculty of Nursing.