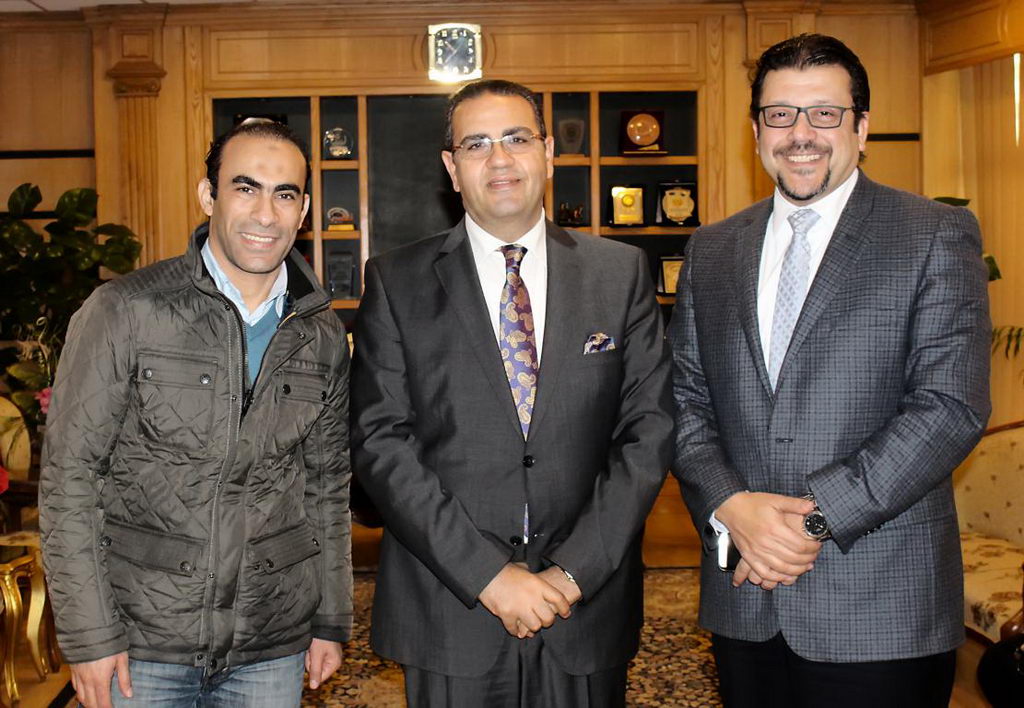 On Tuesday 24th January 2017, prof/ Mohamed Kenawy – president of Mansoura University, received Captain/ Sayed Abd Alhafeez – director of Al Ahli football club, in the presence of prof/ Mohamed Hegazy- Manger of the Oncology center, and a group of volunteers.
The visit comes on the sideline of his visit to the Oncology center – Mansoura University, to support the patients and their needs and to reflect the spirit of engagement by the club, hoping for providing an excellent medical services at the highest level of quality for the cancer patients.
Through his visit, captain/ Sayed assured his total support for the center which serves a large scale of cancer patients at Dakahliya and the neighboring provinces, and pointed out that he will visit the center at the end of the next month with a group of Al Ahli players.