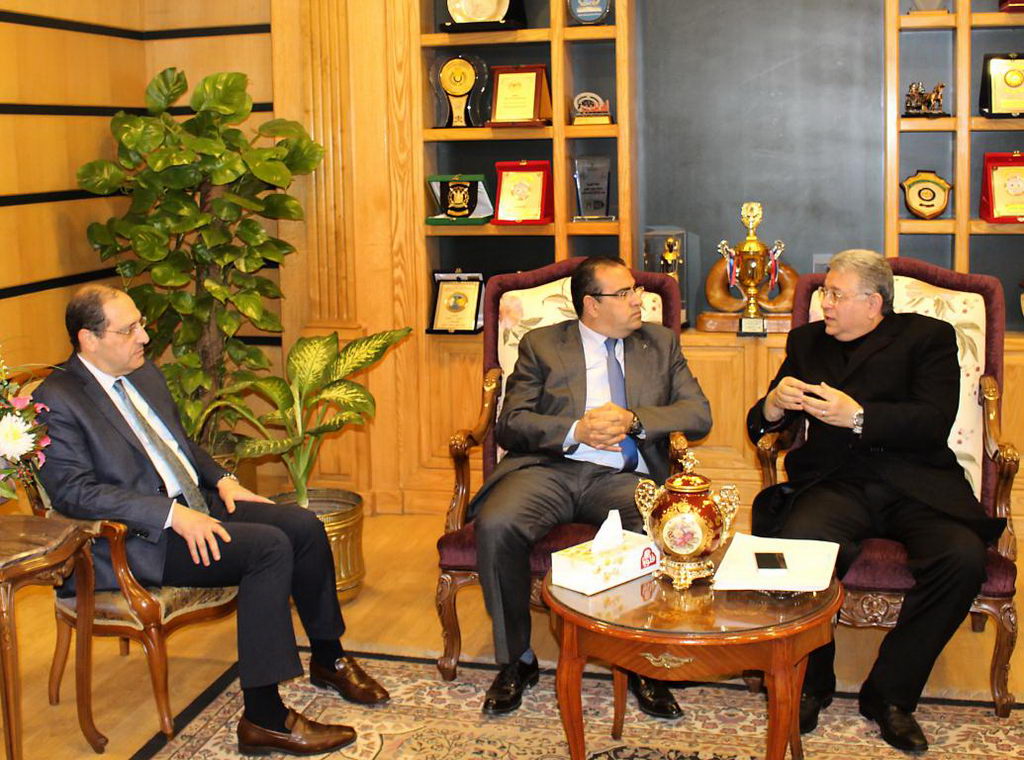 On Thursday 2nd February 2017, , prof/ Mohamed Kenawy – president of Mansoura University, received prof/ Gamal Shiha - Chairman of the Education Committee- House of Representatives, to discuss the ways of cooperation between the Committee of Education and Mansoura University.
The meeting handled the ways to support the education committee of the university in the field of health care under the auspices of the Ministry of International Cooperation and by helping to fund some academic departments that lead medical services, health care, critical, such as emergency departments, burns, brain and nerves.
They also discussed how to take advantage of the expertise of various medical staff at the Faculty of Medicine to assist in the rehabilitation and operation of some of the Ministry of Health integration hospitals after attribution of NGOs, which will be responsible for management and funding in order to be a model of cooperation between Mansoura University and civil society
At the end of the meeting, prof/ Gamal Shiha has promised for further cooperation between the committee of Education and the University of Mansoura in several projects in the next stage.