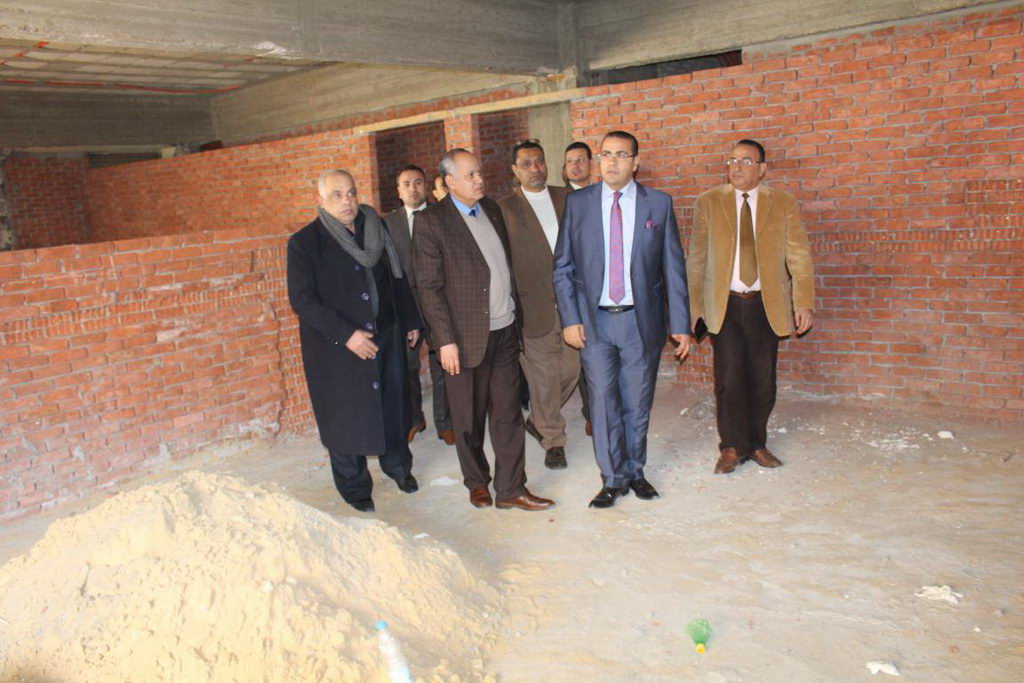 On Wednesday 1st February 2017, prof/ Mohamed Kenawy- president of Mansoura University, followed up the emergency hospital's new extensions to establish the clinical pathology, and toxins labs department.
Prof/ Kenawy, stressed on completing the hospitals proposed development plan to renew the Nutrition department and restoration of the infrastructure of the hospital as well as the development of stores.
He stressed that the new extension plan will increase the number of ICU beds to accommodate the largest possible number of critical and emergency situations in order to help patients and provide excellent medical service for the Egyptian patient, and to reduce the waiting period.
He pointed out that the university has a strategic and important message to act upon, to provide urgent care for patients in Dakahlia and neighbouring provinces.