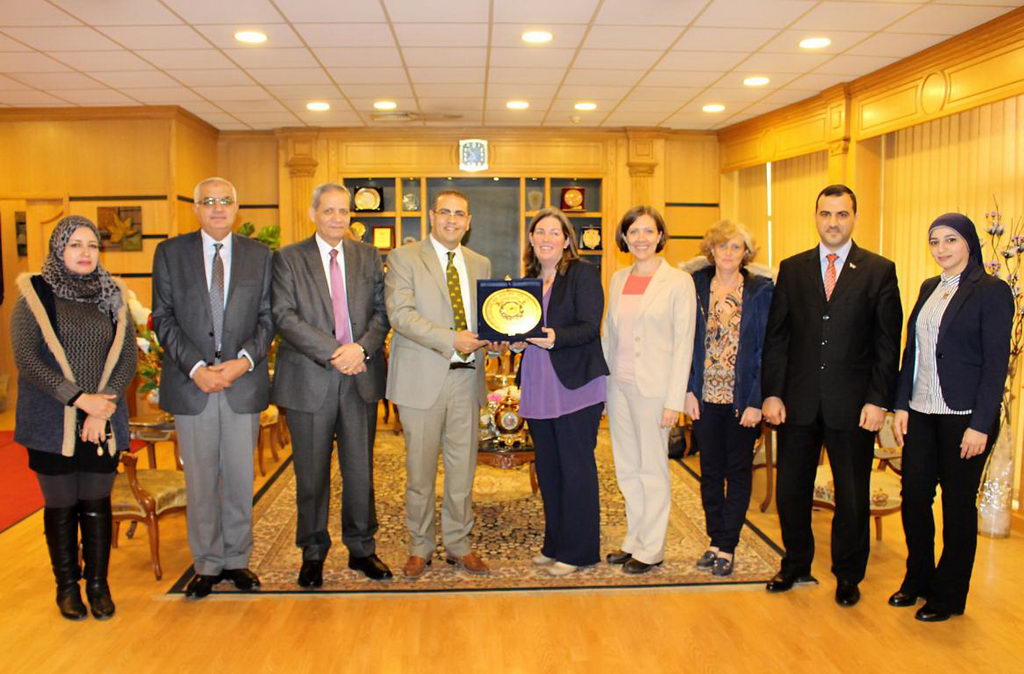 On Tuesday 28th February 2017, prof/ Mohammed Knawy - President of Mansoura University, received the delegation of the United States agency for international development "USAID" and the AMIDEAST agency
The delegation reviewed the opportunities of grants offered by AMIDEAST body through the support provided by "USAID" to develop the students of public Egyptian universities, especially those who are enrolled in special educational programs.
Prof/Mohammed Kenawy, confirmed the importance of the cooperation between Mansoura University of and international bodies such as USAID and the body AMIDEAST, explaining over the care of the university to connect with all students to provide what they need and to overcome and solve problems they may face.
Just after the meeting, the delegation met with students and with those who are granted to follow their progress and maximize the use of the grants they received.