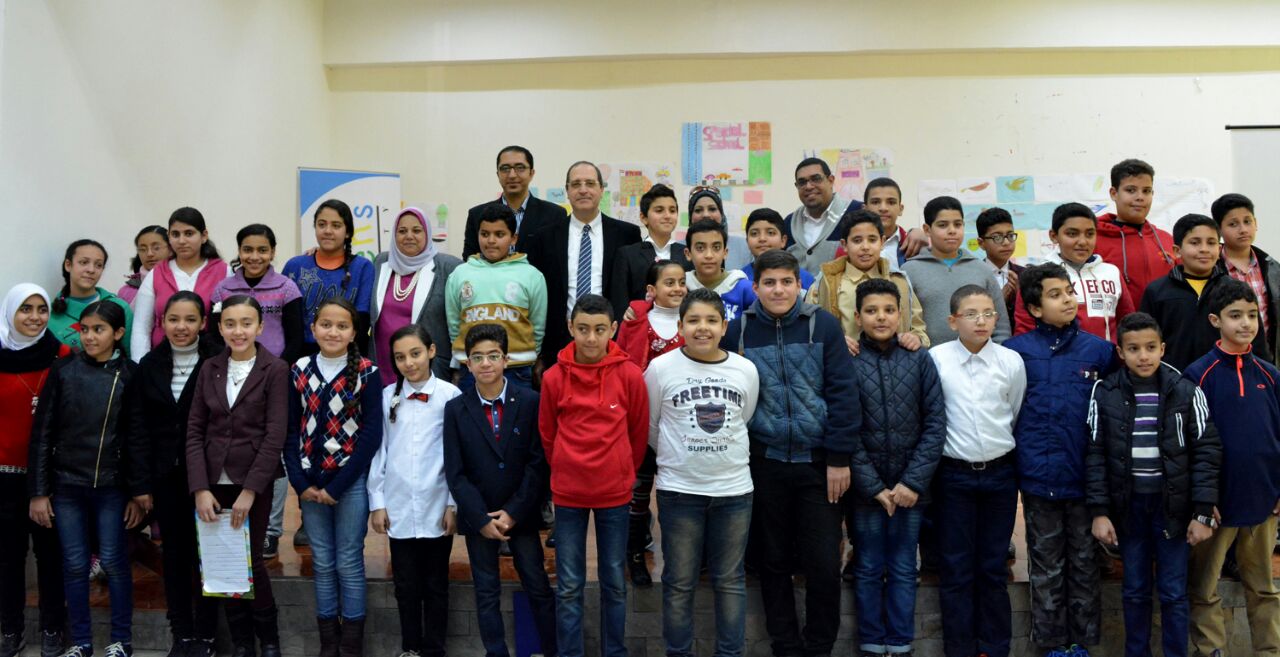 On Saturday 11th February 2017, and under the auspice of prof/ Mohamed Kenawy – president of Mansoura university.
Mansoura University ended the second stage of the second year of "scientists' for the future" Project (Child University) within the cooperation Protocol between Mansoura University and the Academy of Scientific Research and Technology.
The project aims to develop research skills, the desire for exploration discovering and supporting the talents of pre- university age.
The stage ended with a ceremony and an educational play was displayed and prepared by the students. They also displayed some national songs.
Prof/ Amr Gabr - the project coordinator, pointed out that the university has completed the five stages of training events which began in August 2015.