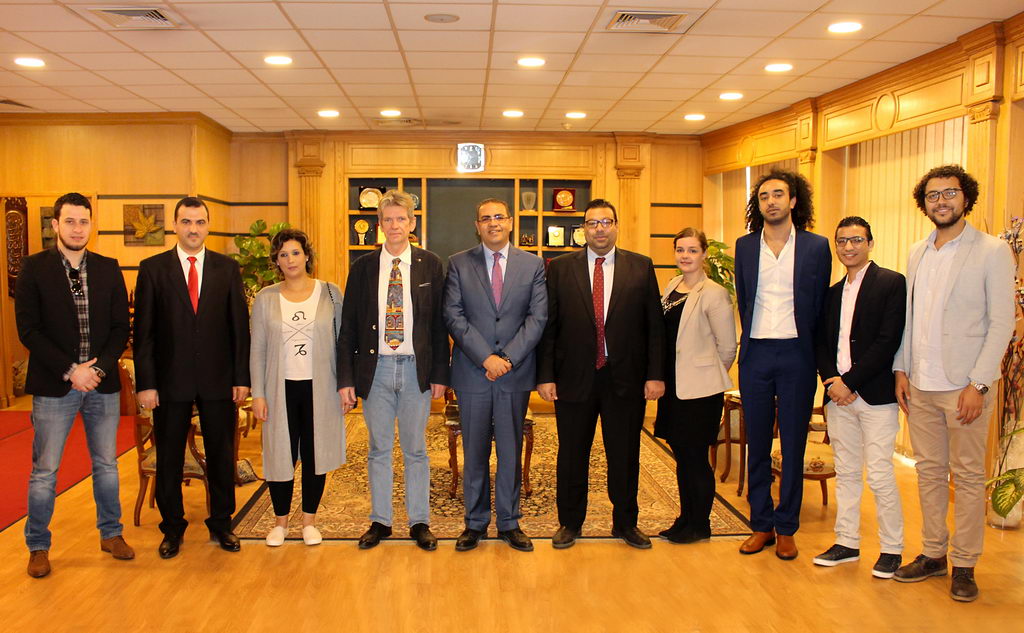 On Monday 6th march 2017, prof/ Mohamed kenawy - President of Mansoura University, received the delegation of Bremen University - German, University of Bremen, and the bridges Organization - German, under the chairmanship of the Organization head Mr. / Mohammad Salim and the members of the delegation.
The meeting reviewed the definition of the Organization of the bridges, which seeks cultural and educational exchange between Germany and the Arab world through teaching the German language, identifying the opportunities of study in Germany, and scholarships offered by the German university in various fields and disciplines.
A workshop was held, just after the meeting at the university's main conference hall, to give the opportunity for students and to open horizons for them to complete their studies in Germany and how to search and get what fits each student in his specialty.
Through the workshop, the team illustrated and explained the details to the students on how to express themselves and meet the submission requirements of the German universities, they also emphasized the credibility and extreme diligence in completing requirements to find good opportunities to study in Germany.
Prof/ Kenawy, confirmed that this cooperation comes within the state's frame work and strategy in exchanging knowledge and experience.