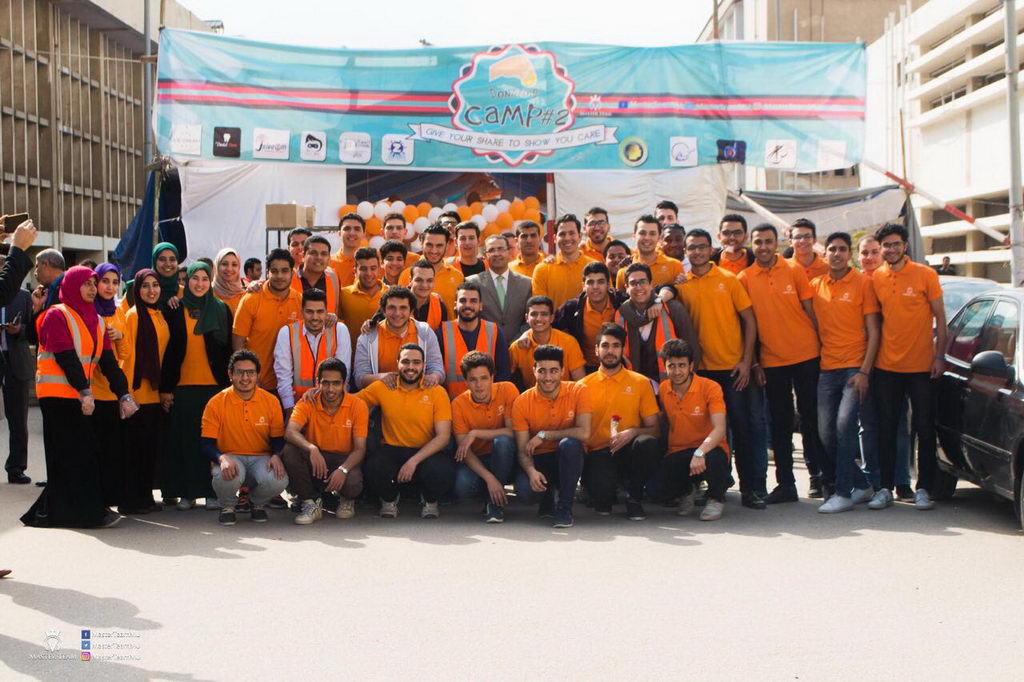 On 18th march 2017, prof/Mohamed Kenawy – president of Mansoura University, opened the charity fair "Donating Camp" by the Master Team on front of prof/ Magdy Abu Rayan hall.
The fair is under the auspice of prof/ Mohamed al saeed – Dean of the faculty of Engineering, and comes within the efforts of the faculty students and their responsibility towards the community by solving problems.
Its worth to mention that the fair's income will be specified to the Hematopoietic stem cell transplantation – Mansoura children's cancer hospital.