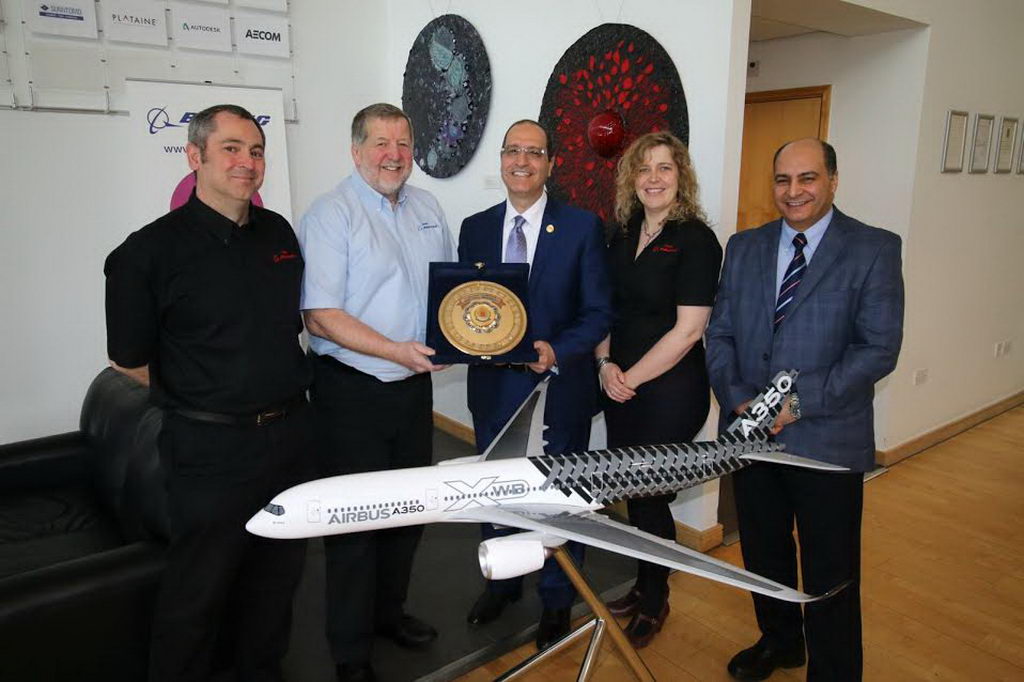 Within the frame work of Mansoura university scientific and technological development, and under the auspice of prof/ Mohamed Kenawy – president of Mansoura university.
On Saturday 18th March 2017, Prof/ Ashraf Sweilam – vice- president for graduate studies and research affairs, visited Sheffield University – England, to discuss the advanced scientific and technological cooperation, and to recognize the facilities of the Advanced Manufacturing Research Center "AMRC" – related to Sheffield University.
Within the visit prof/ Sweilam, gave a presentation about Mansoura University and the taken steps for the Renewable Energy institute, pointed out the importance of the Egyptian experiences abroad and the cooperation with special centers and universities all over the world.
Prof/ Kenawy assured the importance of the international cooperation to enhance both scientific and technological competencies, confirming the important role of the energy institute which will gather a set of excellent staff members and researchers.