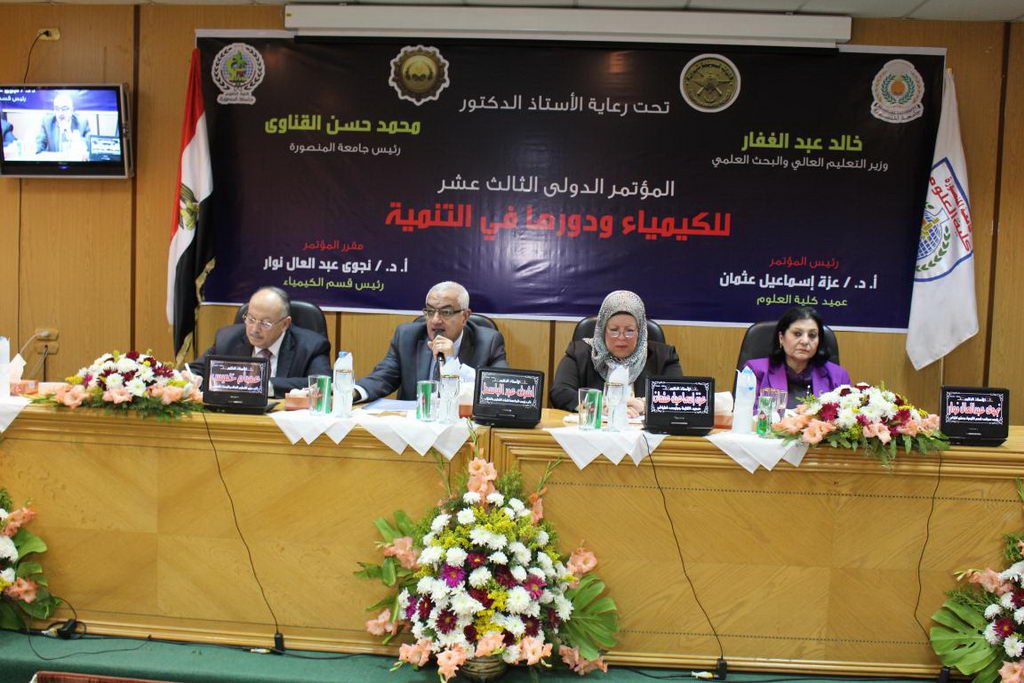 On Monday 20th March 2017, and under the auspice of prof/ Mohamed Kenawy – president of Mansoura university
Started the activities of the 13th International Conference on Chemistry and Its Role in Development, by the faculty of science.
255 scientific research papers from Egypt and different countries were discussed, 14 researchers engaged the conference from Arab, African, Asian, and American countries, in addition to the armed forces, international cooperation ministry, scientific research academy, and the petroleum research institute.
The conference discussed a set of topics, included the role of chemistry in sustainable development, chemistry of new materials "Nano-materials", Chemistry of renewable energy, reducing chemical waste processing and recycling, water problems and how to address them, and the modern trends in Chemistry education.